Story
How Dr. Lisa Cicutto Helps Kids with Asthma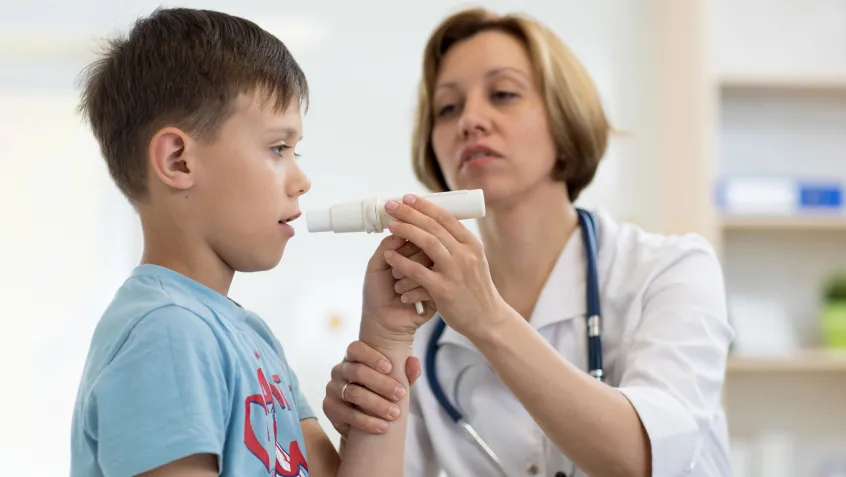 When an asthmatic kindergarten student started going more frequently to the school nurse's office complaining of a cough and other symptoms, the boy's teacher and parents were perplexed. The nurse talked with the student and his parents to try to identify the cause, but they still couldn't pinpoint the problem. Next, the nurse went to the classroom to observe the environment and speak with the teacher. As it turned out, the teacher had recently brought in a bunny as a class pet, which the nurse quickly identified as the new trigger for the boy's asthma.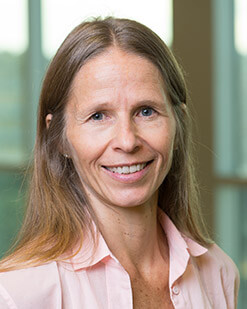 "This illustrates the coordination and communication between the school nurse, teacher, student, and parent," explains Lisa C. Cicutto (right), PhD, director of community research in the Department of Medicine at National Jewish Health in Denver, Colorado. "It was critical to get the needed information from everyone and be able to put the pieces together. The school nurses are the frontline caregivers for students, sometimes even before parents contact their child's pediatrician."
With 7.5% of children under age 18 living with asthma, school nurses and their health teams play a key role in supporting these students. Since May is Asthma Awareness Month and May 6-12 is National Nurses Week, now is the perfect time to recognize school nurses' efforts in handling asthma at school. Thanks to the dedicated work of health care professionals like Dr. Cicutto, thousands of pediatricians and school nurses across the country are better equipped to support children with asthma and their families.
Working in partnership with NEEF and the National Association of School Nurses (NASN), Cicutto helped to develop "Creating Asthma-friendly Environments and Promoting Access to Guidelines-based Care for Children with Asthma."
This free online learning activity was designed to support school nurses and transfer environmental asthma trigger knowledge and intervention strategies to help put them into practice. Part of this training focuses on school settings, including common sources of exposures, steps to modify the environment, and how to avoid exposures to those triggers. School nurses may earn 3 contact hours towards completing the National League of Nursing's Certification for Nurse Educators (CNE) for completing the educational offering.
"One of the main things we need to worry about is the school environment (is) identifying and mitigating exposures that can exacerbate or trigger students' asthma."
"The goal of these learning activities is to help nurses feel comfortable and confident in applying them in a school setting," notes Cicutto, who has worked for more than 20 years to support and create asthma-friendly schools. "One of the main things we need to worry about is the school environment—identifying and mitigating exposures that can exacerbate or trigger students' asthma."
NEEF's Pediatric Asthma Initiative provides plenty of free resources for health care professionals, including e-training, guidelines for health care providers, patient handouts, and an environmental history form. These resources ensure school nurses have up-to-date best practices to help counsel students, parents, and school staff. For example, the newly developed "Creating Asthma-Friendly Environments" online learning activity set a record in 2019 for being the most viewed program (with over 14,000 views) among NASN members.
Cicutto has also presented in-person training at NASN conferences. "NEEF has been great collaborating with NASN to create a separate area for school nurses to support best practices of asthma self-care," Cicutto points out. "The goal is for children with asthma to be able to be active participants in field trips and have low absenteeism at school due to asthma-related issues."
These trainings have had a trickle-down effect. Some of these nurses, once trained, now host asthma workshops at their local school nurses associations, an example of the "train the trainer" concept.
"NEEF has provided training so they can provide training," Cicutto says.
Topics