Who We Are
Reports and Financials
NEEF's reports highlight our vision, key accomplishments, and finances
Trust and Transparency
NEEF takes pride in being evaluated and honored by reputable institutions. Donors can rest assured that their support goes to a financially sound organization that is making a measurable impact toward its mission in an efficient and effective way.
2022 Annual Report
The National Environmental Education Foundation's FY2022 annual report highlights our vision, key accomplishments, and finances.
NEEF 2022 Financial Report
Image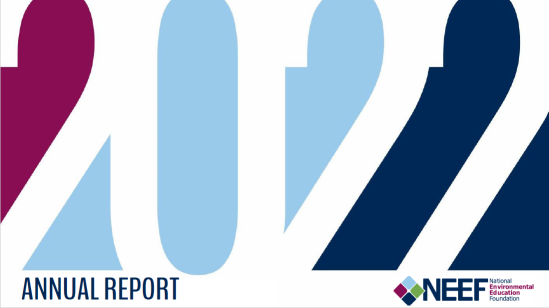 Annual Reports
NEEF's Annual Reports with highlights and accomplishments.
Financial Reports
NEEF's IRS Form 990 and Audited Financials for the fiscal year ending September 30.