K-12 Education
Greening STEM Partners
Strong, effective partnerships are the backbone of every successful Greening STEM project
collaborating for greater impact
Greening STEM project partners contribute expertise and resources to their shared goal of creating an enriching and meaningful outdoor learning experience for students in their community.
Image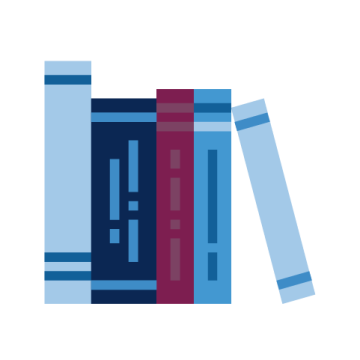 Schools
 Faculty are knowledgeable about learning but occasionally need technical assistance to be comfortable teaching a topic. 
Image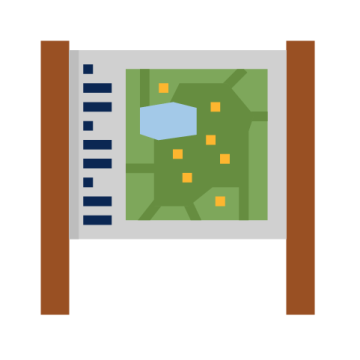 Public Land Staff
Natural resource managers and interpretive staff are technical experts and nonformal educators serving their communities.
Image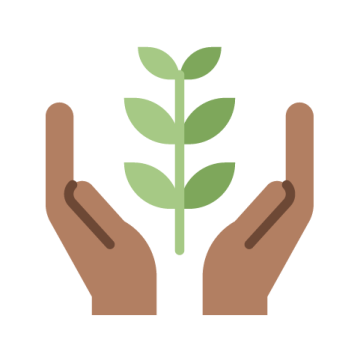 Community Group
Nonprofits help communities take stewardship actions, often through program partnerships with public institutions.
Partnership for a Purpose
Collaborating on a Greening STEM project not only benefits local students, but it also provides an opportunity for organizations to share best practices and learn from each other. A successful Greening STEM project strengthens students, partners, and the broader community.
NEEF helps establish relationships and guide the collaboration of community partners for outdoor educational experiences for students from diverse backgrounds. NEEF looks to support and fund schools and organizations that have roots in their communities and an interest in environmental education programs. 
Partnering for a Purpose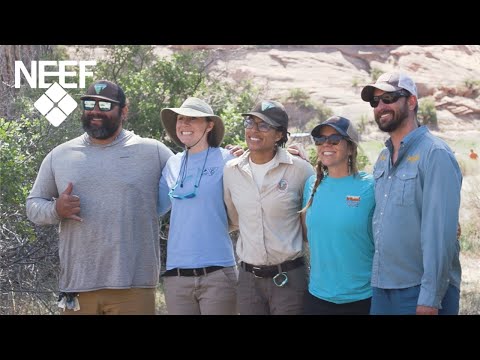 The partnership between The Bureau of Land Management, Colorado Canyons Association, Grand Junction High School, and NEEF benefitted both students and partners.
One of the most amazing parts of this partnership...is that the project was in the Teaneck area, providing easy access to our students. Whether you're dealing with pollution or preserving public space, these problems are personal for students who live in this community. 
Terrence Williams, Principal at Benjamin Franklin Middle School in Teaneck, New Jersey
GREENING STEM PROJECTS AROUND THE COUNTRY
Greening STEM projects bring STEM to life on public lands of all sizes, from creeks and canyons to prairies and mountains. NEEF helps guide the collaboration of community partners for educational experiences that promote a culture of stewardship for students from diverse backgrounds. To learn more about NEEF's Greening STEM projects throughout the country, open our interactive Story Map below
Greening STEM StoryMap
Image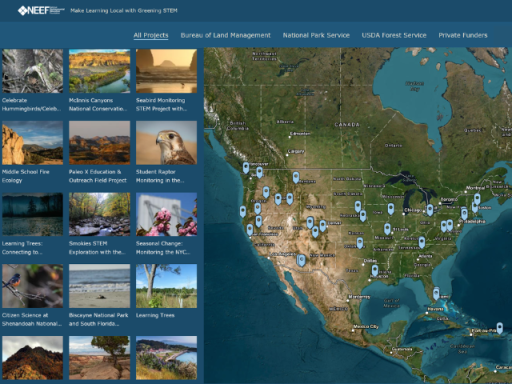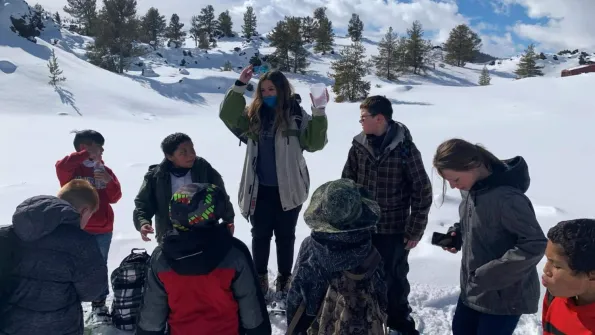 Webinar
Developing Greening STEM Projects and Proposals
In this webinar, you'll learn about NEEF's Greening STEM approach and how you can apply for environmental education grants on public lands.
Recent Greening STEM Funding
Learn more About Greening STEM
Get inspired to start a Greening STEM program at your school and offer your students an experiential education program that will stick with them for a lifetime.