Story
Using Virtual Events to Engage Diverse Audiences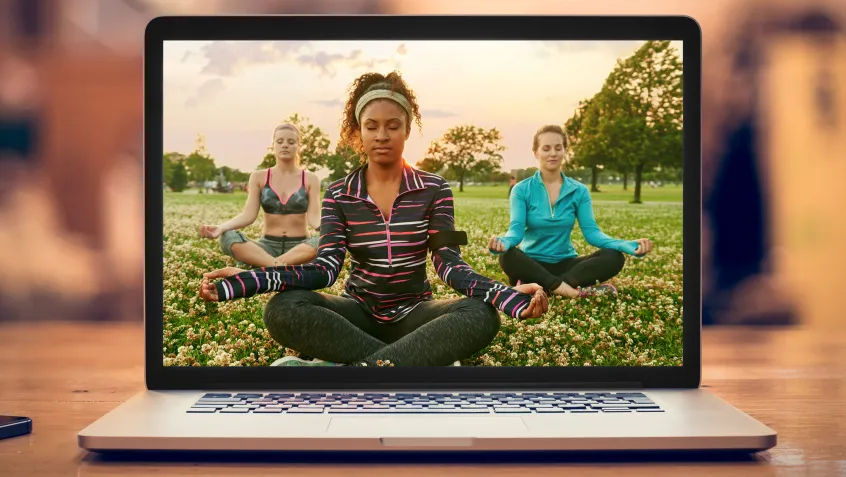 The COVID-19 pandemic changed the way Americans engaged with public lands in 2020, and tested everyone's flexibility when it came to celebrating NEEF's National Public Lands Day (NPLD). With social distancing measures and regulations in place, many public lands could not host large, in-person volunteer events. In response, NEEF expanded NPLD event options to include virtual events. Virtual events proved to be a great way for participants to experience the sights and sounds of public lands sites without having to physically travel to them. The beauty of virtual events is that they can take any form, allowing site managers to get creative and pull in different elements—video, photos, live Q&As, at-home activities—to keep the audience engaged.
Virtual events continue to be an important tool that increases our ability to reach a greater number of people and engage a wider range of participants. NEEF spoke with several organizations who have experience with hosting successful virtual events that target diverse audiences, including communities of color, LGBTQ communities, and Spanish-speaking communities.
Pride Outside: Queer Nature Writing Workshop
Image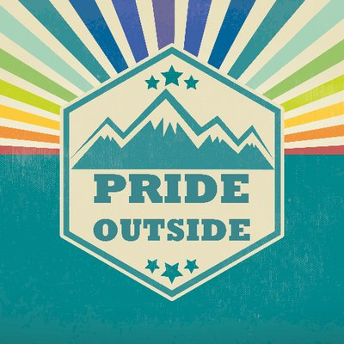 Hannah Malvin, founder and director of Pride Outside, an organization that works to promote relevant, inclusive opportunities outdoors for the LGBTQ community, worked with writer Liz Weinberg to host a Queer Nature Writing Workshop for members of the Pride Outside community. Malvin found that during this time of isolation and social distancing, people were most looking for a sense of community. Since May 2020, Pride Outside has organized weekly virtual events, from happy hours to a lecture series on LGBTQ history.
The Queer Nature Writing Workshop was originally an in-person event led by Liz Weinberg at the 2019 LGBTQ Outdoor Summit. Due to the event's popularity, Malvin reached out to Weinberg to hold another workshop, this time virtually.
"I wanted to create a space where folks could think about their experiences in nature and write about it in a way that is queer focused," Weinberg said.
During the workshop, she guided participants through a prompt that allowed people to reflect on their experience in nature and queerness as much, or as little, as they wanted to.
"The goal of the workshop was to give folks a chance to either think back to a place and connect through memory to the outdoors, or to consider the 'micro nature' they have around them," Weinberg said. "Whether it's the weeds growing out of their sidewalk or the bushes growing in their backyard."
After being given these prompts, participants spent time free-writing before coming back together as a group to share what they wrote.
"It was cool to hear how people had interpreted the prompt differently and what was on their minds," said Malvin. "By sharing their work, they helped create the sense of community that Pride Outside is all about."
Hispanic Access Foundation: Latino Conservation Week
Image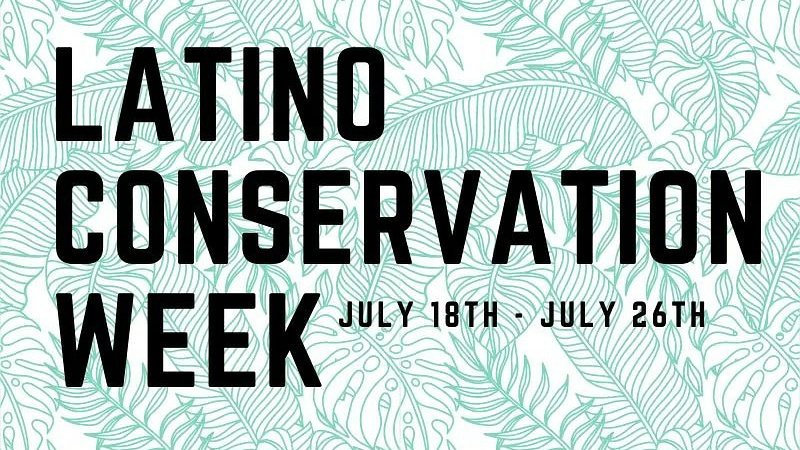 Latino Conservation Week (LCW) began in 2014 as a way to address some of the barriers that the Latino community faces when it comes to accessing public lands and outdoor recreation. Hosted by the Hispanic Access Foundation, Latino Conservation Week has grown from six events to over 160 as of 2019.
Even with a virtual-focused celebration this year, LCW 2020 was still a success, with almost 100 virtual events nationwide including online film screenings, roundtable discussions, scavenger hunts, and more.
Shanna Edberg, director of Conservation Programs at the Hispanic Access Foundation, shared how virtual events can engage underrepresented audiences.
"It shows that the outdoors doesn't have to mean going out a hundred miles into the wilderness or to a national park," Edberg said. "You can do a street cleanup from your house and that still counts as conservation. I think the pandemic environment sort of helped us make that connection."
By hosting the majority of LCW events in a virtual environment, the Foundation realized they could promote them on a national scale instead of a regional one.
"Since almost everything was virtual, there were really no restrictions on which events you could join. I think it helped broaden our audience," said Edberg. "From the beginning, we wanted to help mitigate the barriers of distance and cost and access. And though not everyone has a reliable internet connection, with in a virtual environment, it's still one less step for people to be able to enjoy these events."
Sister Outsider: Community, Joy, Liberation for Underrepresented People in the Outdoors
Image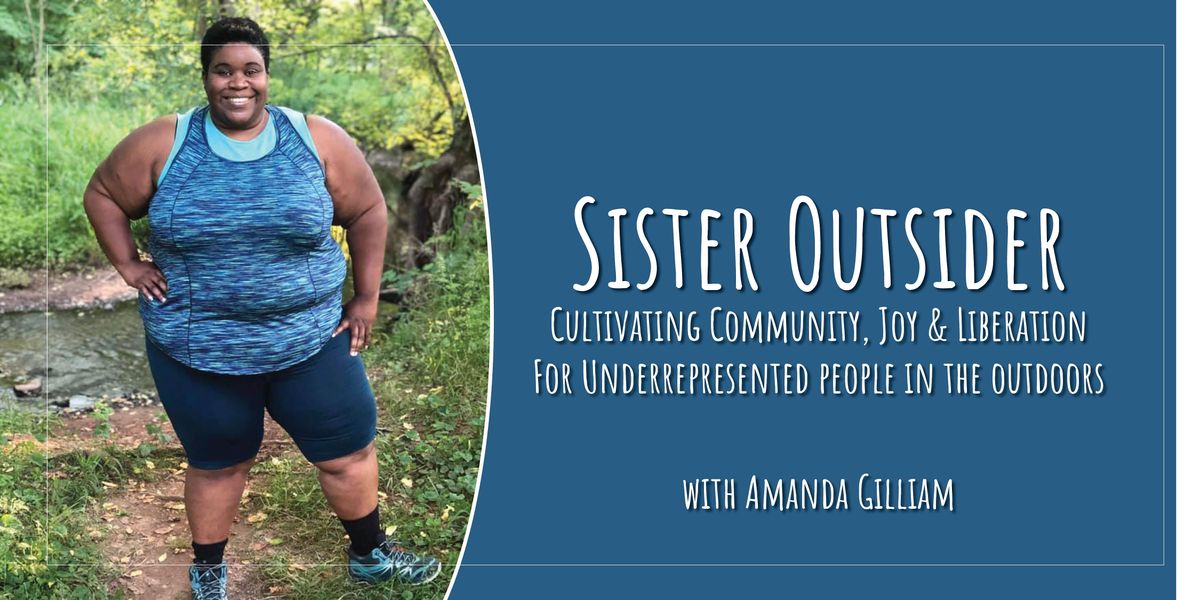 This July, self-described "fat, Black, queer hiker and weightlifter" Amanda Gilliam partnered with Kula Academy to host a radical event called "Sister Outsider" designed to address barriers to outdoor participation in diverse communities. Kula Academy is the nonprofit arm of Kula Cloth, an outdoor gear company that supports organizations, artists, and individuals who are making a difference in the outdoor space.
"The name [Sister Outsider] is actually taken from the Black, lesbian, feminist poet Audre Lorde and her seminal collection of short essays on intersectionality," said Gilliam. "The workshop was designed to dig deep into barriers around outdoor participation. What is holding you back from getting out into the outdoors and how can we get over those hurdles?"
The event functioned as a platform for participants to share and reflect upon their experiences with the outdoors and to develop personalized "action plans" to help increase their feelings of comfort and safety in the outdoors. The idea sprung from Gilliam's experiences with traveling to upstate New York to escape the claustrophobia of the COVID-19 pandemic lockdowns and the tensions of the ongoing protests against police brutality and racial inequality.
"The whole time I was planning this trip, I was like, 'Will I be safe here?'" said Gilliam. "I have always found the outdoors to be a place where I can be free and experience joy and uncertainty and the full range of human emotions. I wanted my workshop to be about exploring the space where all those feelings exist and how we can still have those experiences while being mindful of the reality of them."
Gilliam found that the workshop was popular with people of all different backgrounds, identities, and sizes looking for a shared sense of community.
"I know in my own experience, issues of fatphobia, homophobia, and racism often make me feel very unprotected and very unsafe in outdoor environments," she said. "I wanted to be able to share how to do that more safely with other people and let them know there is a place for you in the outdoors."
Host Your Own Inclusive Virtual Event This NPLD
Virtual events are a simple, effective way to unite and engage like-minded people all across the country who enjoy spending time in nature. By building a sense of community based around diversity, equity, and inclusion in the outdoors space, these events help cultivate a feeling of personal investment in the well-being of the environment.
To learn more about hosting your own virtual NPLD event, check out our online guide. If just want to participate instead, use our NPLD Event Map to find a virtual event that interests you.
Topics