Story
Showing Pride in our National Parks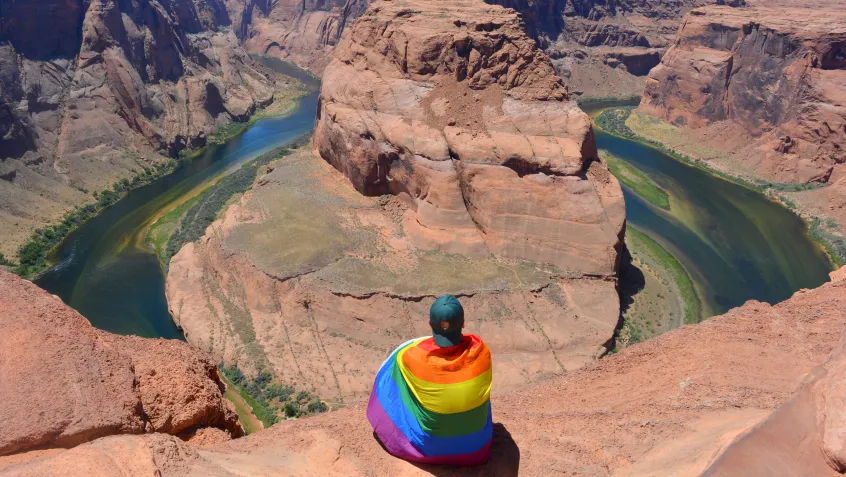 In April of 2019, Mikah Meyer became the first person to experience all 419 US National Park Service sites in one continuous trip.  His journey began simply as a way to pay tribute his father's love of driving.
After losing his father to cancer in 2005, Meyer embarked on his first independent road trip. The experience was transformative and brought him great comfort. Since then, he has taken one road trip a year in honor of this healing process. In 2016, on the 11th anniversary of his father's passing, he embarked on his record-setting journey to all US National Park Service sites.
Image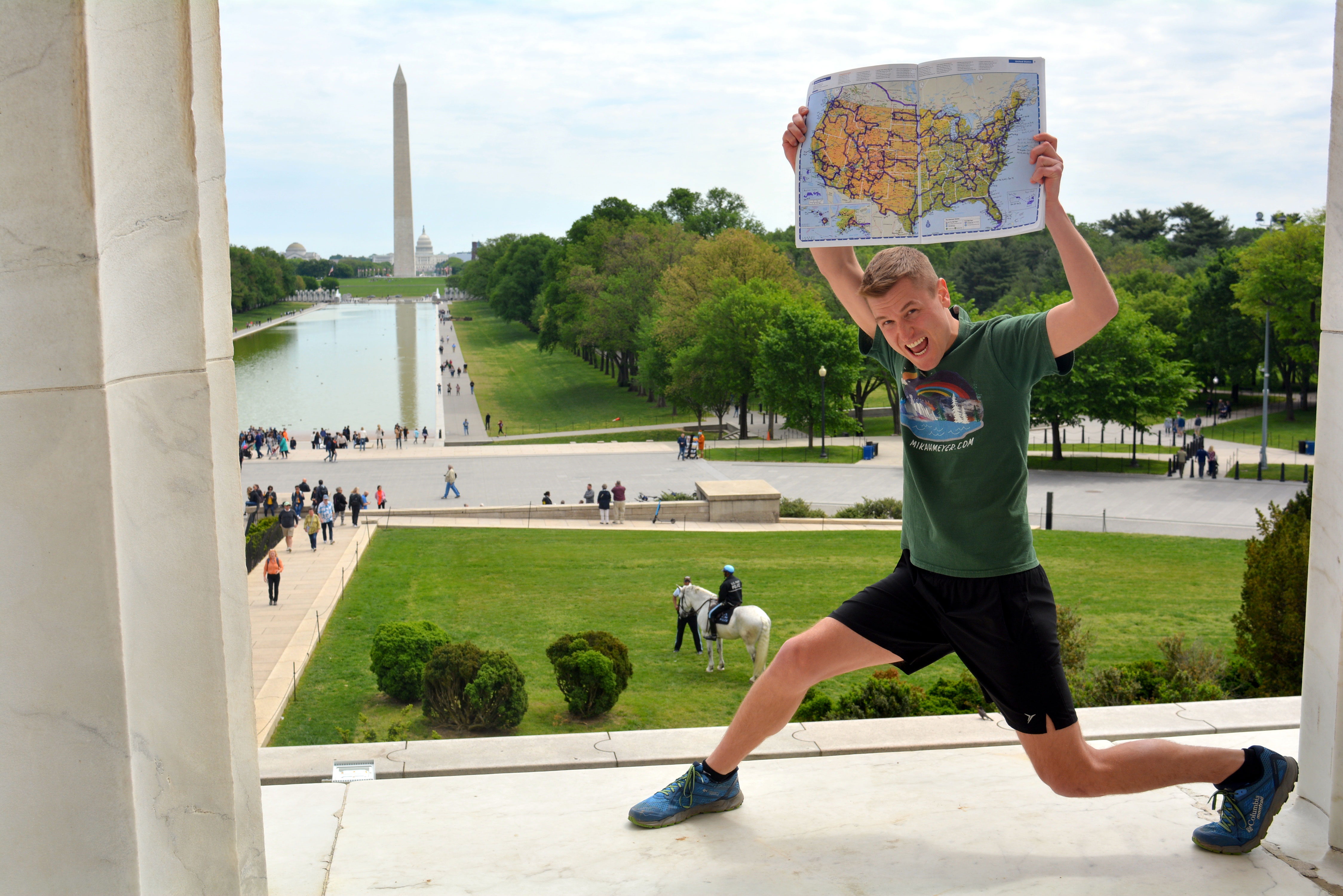 Recently, NEEF sat down with Meyer to learn more about his journey and experience with the healing aspects of nature.
NEEF
Could you go into detail about the healing aspects of nature?
Meyer
I think that one of the most beneficial aspects of nature, particularly as we become a more urbanized country and culture, is that it gives us the space both physically and mentally to break our daily grind. In that space is the opportunity to get off of our phones, to be bored. We are outside of a culture that stimulates us nonstop, whether it's through TV shows designed to keep us hooked to watching or algorithms designed to keep us scrolling. The beautiful thing about nature is it was not designed to keep us addicted but to allow us to experience something incredible. So, being able to take that pause.
Throughout his journey, Meyer took many pictures of himself holding a rainbow flag at some of America's most iconic landmarks and posted them to his Instagram account.
NEEF
Were there any moments you felt uncomfortable actually having the flag or posing with it for a picture or just being yourself?
Meyer
It's sort of like being out when you go into any situation, whether it's a party, work gathering, or a trail in the middle of nowhere. You're assessing who is around and are these people that I can safely be myself with or not? A lot of times I was taking these pictures by myself. I was out in the middle of nowhere and other hikers walked by and saw me doing it. I would wonder if these people are okay with this or are we now the only people on the trail with no cell phone service and they're going to be offended or angry. So it varied, everything from having those internal fears and taking pictures with the flag and having other people come up to me and say, 'can I borrow that? I want to take a picture with it too.'
Along his journey, Meyer found that all of the National Parks were welcoming towards him as a member of the LGBTQ community, and highlighted NPS' Centennial campaign and its outreach to diverse communities.
Meyer's journey came to a close this April in Washington DC, and it reinforced his love of the outdoors as well as the value of good company. "No matter where you are, there is something interesting and beautiful around you and you can go explore it and take someone with you," he said.
Meyer suggests people can take small steps to start exploring nature:
Visit a US National Park site, there is one in every US state and territory. They always provide a great experience no matter which place you choose. A quick way to find a site is by visiting Mikah's website which has them all on a map that you can search by zip code.
If you don't have access to a National Park site, state parks and city parks are also wonderful places to visit. "I think the easiest thing is just to take a walk in the woods, whether those woods are actual woods or if you live in rural areas or in a city park or a street with trees if it needs to be," he said.
For members of the LGBTQ community that might not feel welcomed or safe in nature, Meyer suggests visiting parks and outdoor spaces with friends. "There's strength and safety in numbers," he said. "And I would argue more fun to go to these places with other people."
"Just do it," said Meyer. "Once you do, you'll experience it for yourself and then I won't have to convince you." For more information about Mikah and his journey or to have him visit your school or organization, visit mikahmeyer.com.
Image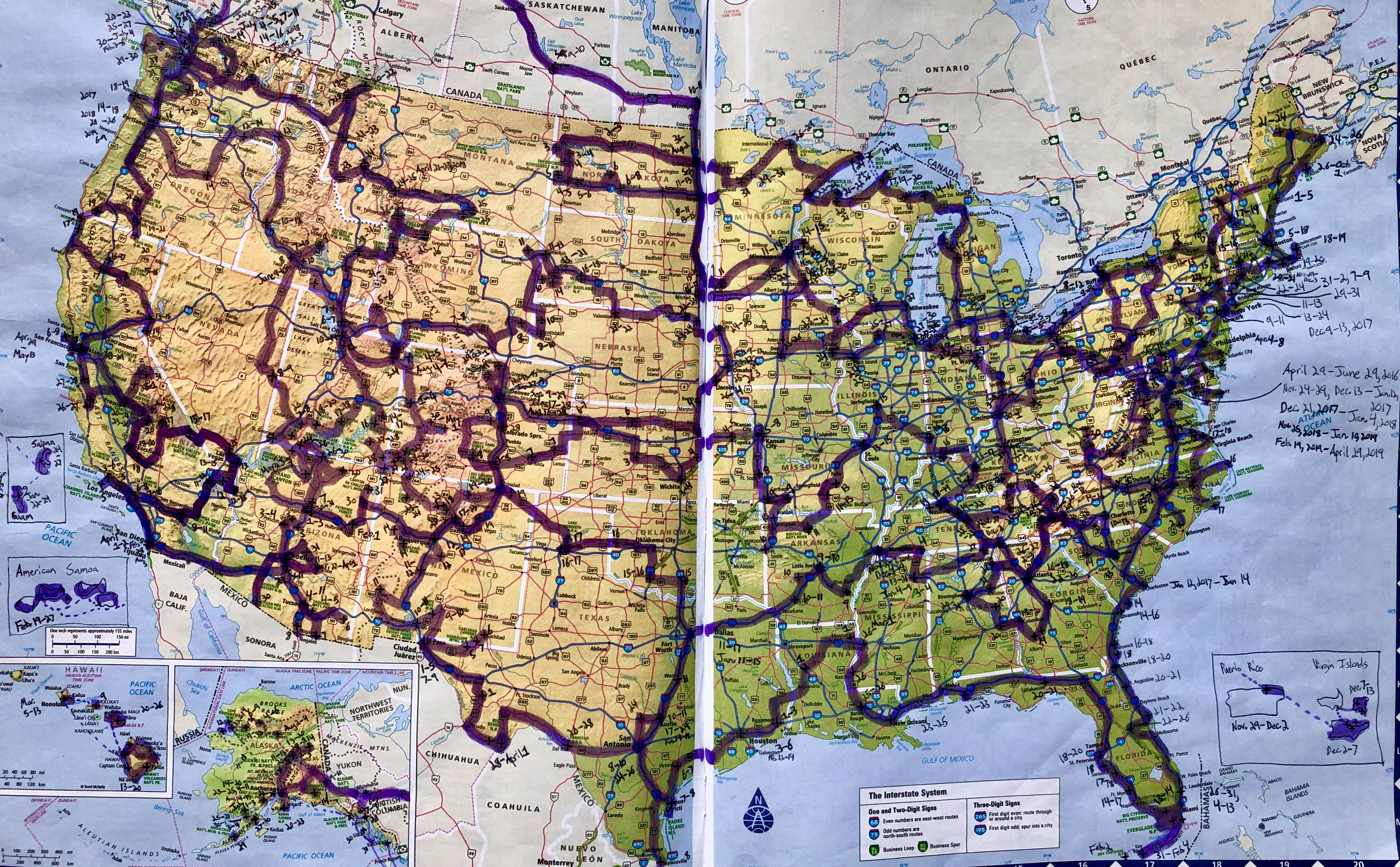 Topics