Story
Honoring the Indigenous Heritage of Public Lands
Think about your favorite national park. Do you know who named it? And do you know what it was called before it was a park?
Throughout the United States, the stories and heritage of Indigenous Americans frequently intersects with the geography, history, and culture of national parks. Today, many national parks remain important to the cultural identity of American Indians, Alaska Natives, and Native Hawaiians.
In 1977, Indigenous Peoples' Day was proposed as an alternative to Columbus Day that recognizes Native people as the first inhabitants of North America. A growing number of states and cities observe this holiday today. The ongoing dialogue is a good reminder that all public land was once tribal land. 
What's In a Name?
Who gets the right to name a place? What stories are honored by the name? And whose are erased?
Over time, many Indigenous names have been replaced on maps and in history books. For example, the highest peak in North America was once referred to as Deenaalee by some Alaskan Athabascans, the original inhabitants of the interior of Alaska. However, that peak (and the accompanying national park and preserve) were "officially" named after President William McKinley in 1917. After decades of debate, the Department of Interior took action to restore the name "Denali" to the mountain and park in 2015.
Image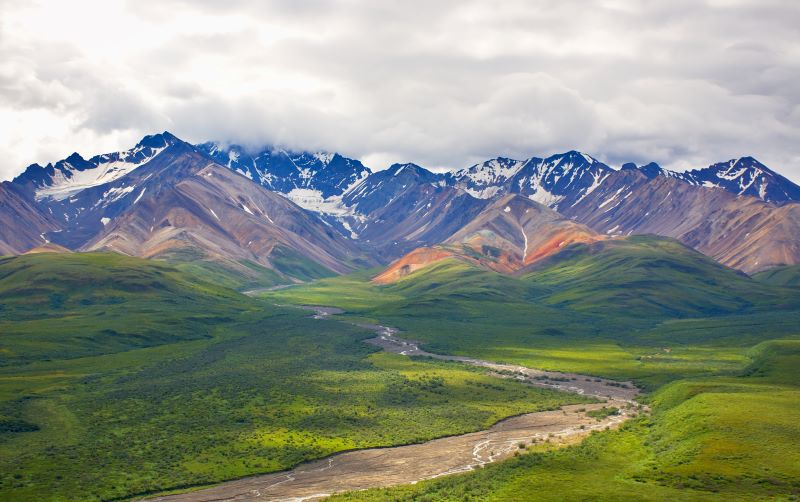 You can visit native-land.ca to identify the traditional inhabitants of the lands you're on—the first step in learning about their language and place names.
Acknowledgment is a public statement of the name of the traditional Native inhabitants of a place, honoring their historic relationship with the land. It is a simple, powerful way of showing respect and a step toward correcting the archaic practices that once attempted to erase Indigenous people's history and culture.
At its simplest, an acknowledgment could look like this: "We acknowledge that we are on the traditional land of the ______ People."
For more information on Indigenous land acknowledgements, check out our recent webinar with the US Department of Arts and Culture (USDAC) on the history and practice of land acknowledgments, step-by-step instructions for how to begin wherever you are, and tips for moving beyond acknowledgment into action.
Get to Know The Parks Before They Were Parks
Virtually every national park has an Indigenous history. Learning about these often overlooked stories is a meaningful way to better understand and appreciate the perspectives and contributions of American Indians.
Learn about a few of the connections between tribes and the top ten most visited national parks below.
In recent years, a number of collaborations between tribes and the National Park Service have focused on amplifying native voices among park visitors and supporting tribal tourism. For example, Grand Canyon National Park's historic Desert View Watchtower has been revived as a cultural heritage site that helps the public connect with the area's traditionally associated tribes.
Visiting Public Lands with Respect
Visiting a park can put you face-to-face with history. Consider and honor the cultural importance of the land when you visit, especially when visiting tribal lands. There are currently 574 federally recognized American Indian and Alaska Native tribal entities across the country, each with its own traditions. American Indians are not relics of the past. Do your research to understand the history of a place—as well as its role in the community today.
While every tribe and region is different, follow these general guidelines for visiting Native lands with respect:
When on tribal land, obey tribal rules and regulations.
Respect the privacy of residential communities.
Ask before photographing or recording an individual or event.
Do not pick up or remove artifacts or objects.
Burial grounds and religious ceremonies are considered sacred and are not to be entered.
During the COVID-19 pandemic, follow local travel guidance and understand that some places may be closed.
These best practices are also important to keep in mind when visiting national parks and other federally managed public lands with important cultural significance.
During National Public Lands Day (NPLD), NEEF and its partners offers guidance on land acknowledgements during volunteer events.
Image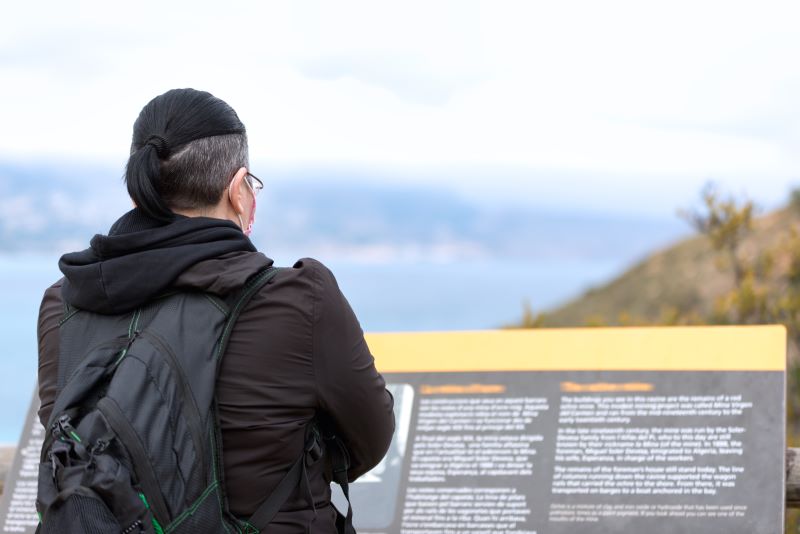 How to Talk to Your Kids About Place Names
Every Kid Outdoors is a program supported by federal agencies including the Department of Interior, US Forest Service, and others that provides fourth graders and their families with free access to over 2,000 federal lands and waters so they can discover the nation's wildlife, resources, and history.
The program also provides activity guides, including one focused on the people who lived on this land before it was called the United States. Students answer important questions like: where can we find evidence of Native people in our communities or in federal lands and waters? The resource guide provides the history of place names for many public land sites, from Alaska's Alagnak Wild River to Mississippi's Natchez Trace Parkway.
Visit NEEF's Greening STEM Hub for more ways to adopt a "teach local" approach that engages students in their surroundings by incorporating the local history, culture, economy, and people. Place-based learning boosts community pride and infuses your classroom with civic engagement, creating a new generation of environmental stewards concerned for the sustainability of your community.
Topics