Story
Raising Environmental Awareness Through Art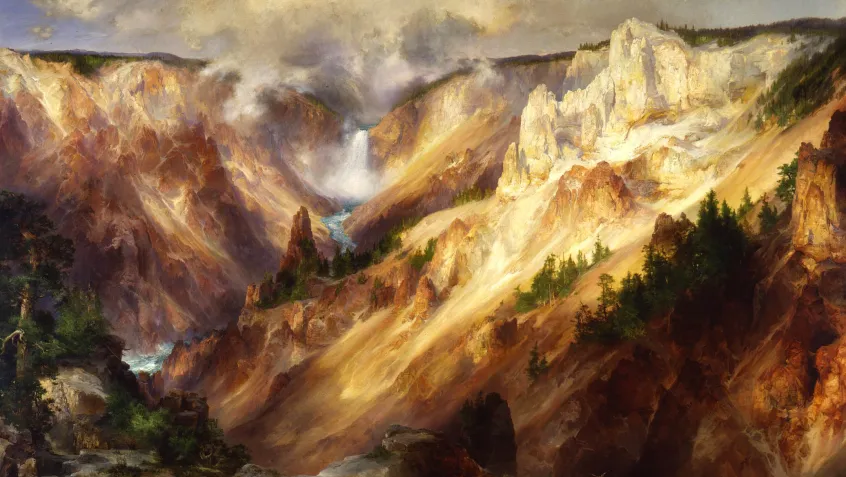 An Artistic Legacy
Artists have long found inspiration from our public lands. And art has brought the beauty of nature closer to home for generations of Americans.
In the 19th century, the paintings of Thomas Moran shared the wonders of the western US, capturing the attention of the nation and eventually helping to secure Yellowstone's place as our first national park. Later, Ansel Adams used stunning photography to call attention to unique American landscapes like Yosemite.
Those images were more than just beautiful to look at—they helped the viewer feel connected with often far-away places and generated support for the protection and preservation of America's natural resources.
Inspired by Nature
That tradition continues today through the National Park Service's Artist-in-Residence (AIR) program. Painters, crafters, sculptors, writers, photographers, filmmakers, musicians, composers, and other performing artists can apply to pursue their particular art form while immersed in the landscapes of more than 50 NPS sites across the country.
Artists are typically provided a stipend and lodging at a park during a two- to four-week residency. Often, artists are invited to share their art with the public by serving as a docent. At the end of the residency, artists donate some of their work to the park for future visitors to enjoy and interpret.
Exploring the Many Moods of Isle Royale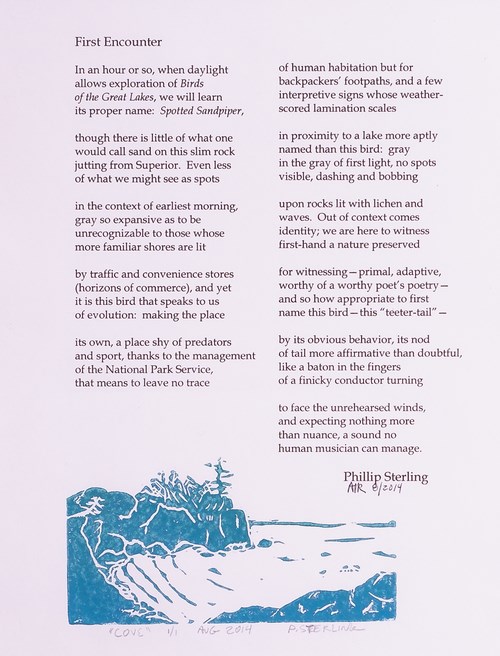 Look to Michigan's Isle Royale National Park for an example of how artists connect with nature in a whole new way through the AIR program.
Each summer, a small group of artists take a six-hour ferry ride to the park's islands for an extended immersion into the many moods of the north woods wilderness. They stay in the rustic Dassler Cabin, located about two miles by canoe or trail from the park's entrance. The cabin—which does not have running water or electricity—has housed more than 100 artists since 1992.
One year from their residency, artists are asked to donate a piece of art to the park that captures their Isle Royale experience. Visit the Isle Royale National Park online gallery to view poetry, music, drawings, photography, and other work created by visiting artists between 1991 and 2019.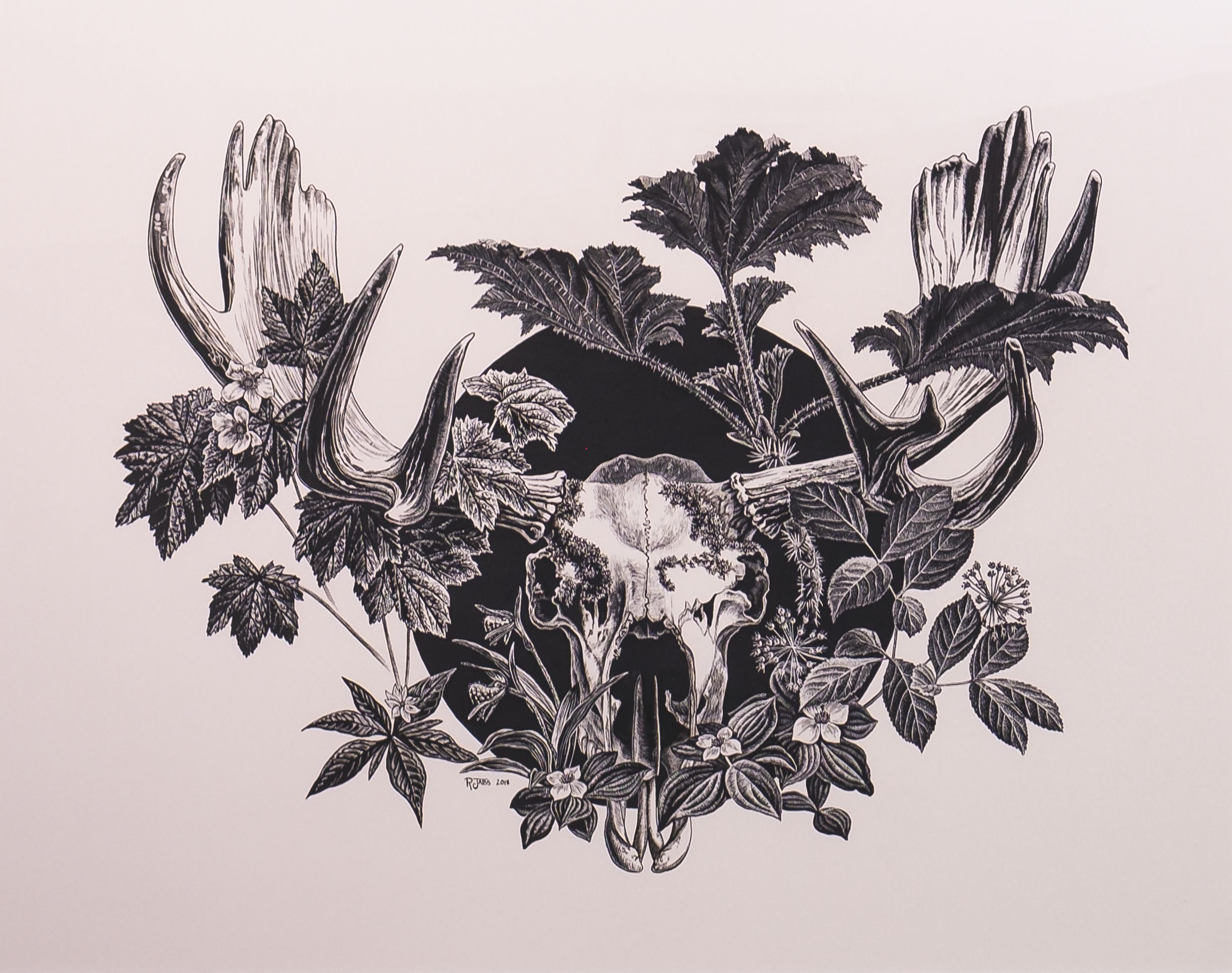 Art from AIR programs like this one provide a glimpse into landscapes that most people will never have the chance to see.
Given its remote location, Isle Royale National Park is one of the least-visited of the national parks in the Lower 48. (Just 26,410 people explored it in 2019, compared to the 4.4 million visits received by Yosemite National Park.) Other off-the-beaten-path parks are taking notice of how art can build awareness and appreciation for a place less traveled. For example, Nevada's Great Basin National Park launched applications for its new residency in 2021. Artists in this program will experience Great Basin's solitude and renowned dark skies. 
Connecting Through Art, Virtually
The COVID-19 pandemic also re-emphasized how art can help us connect with nature, even when we aren't able to travel and experience it firsthand. And it provided an opportunity for parks to find creative ways to connect with the public.
For example, the Laguna Atascosa National Wildlife Refuge celebrated 2020 National Public Lands Day with an interactive—and virtual—painting event. Using NEEF's NPLD Highlighted Virtual Site Sponsorship, volunteers purchased and assembled "at-home" watercolor kits that were then mailed to participants. A local artist hosted a Wildlife Watercolors class over Zoom, demonstrating basic watercolor techniques and educating participants on the species and habitats of Texas' Gulf Coast.
Another park with a particularly strong artistic legacy is Connecticut's Weir Farm National Historic Park. The home of impressionist painter J. Alden Weir has welcomed thousands of painters over the years to what Weir himself called the "Great Good Place." Artists travel here to draw inspiration from the park's woods, fields, and waterways.
While Weir Farm's in-person community art workshops paused due to COVID-19, its annual Art in the Park contest went virtual. The event was a success, featuring an online gallery of entries that launched on Weir Farm's 30th birthday.
Get Involved
Art can help us think about our public lands in new ways. Today's artists are continuing a long-established legacy of re-interpreting how nature impacts our identity.
Are you interested in increasing your environmental awareness through the NPS Artist-in-Residence program? Visit the National Park Service and National Parks Arts Foundation websites for more information. Note that each park has its own application process, and some parks have altered their application timelines during the pandemic.
Beginning and advanced artists alike can also learn how to bring health and wellness to their communities through art therapy with NEEF's free guide: "Public Lands Engagement: Health & Wellness in Nature." Park visitors can connect with nature through art to achieve wellness, rejuvenation, and healing—no prior art experience needed.
If you or a loved one need access to free and confidential mental health resources, the CDC has more information.
10 Inspiring Artist-in-Residence Instagram Accounts
Topics