Story
Nature for All: Engaging Underrepresented Communities in the Outdoors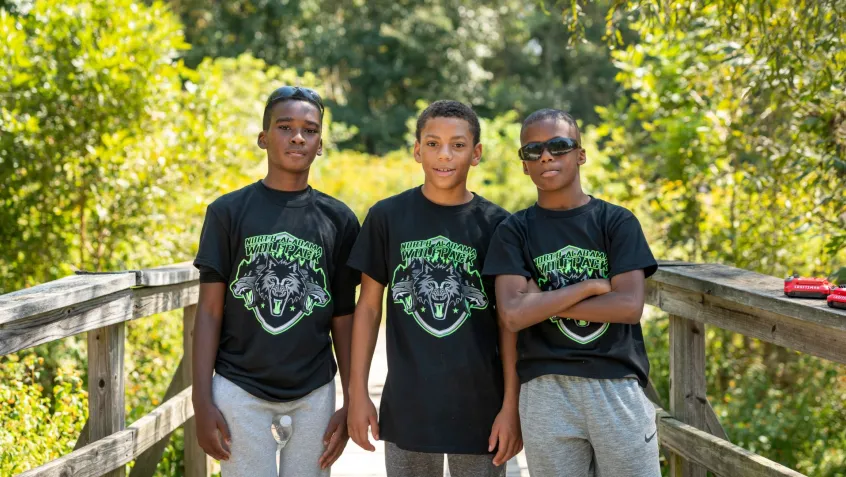 For over 25 years, the National Environmental Education Foundation (NEEF) has coordinated National Public Lands Day (NPLD), the nation's largest single-day volunteer effort for America's public lands.
In an effort to diversify the types of audiences engaged during the annual National Public Lands Day celebration, NEEF has partnered with three organizations that are focused on connecting people to nature. Given the organization's strong commitment to diversity, equity, and inclusion, NEEF is extremely excited to join with groups that are focused on working with people from communities that are often underrepresented in the outdoor space—the Spanish-speaking, Disability, and LGBTQ+ communities.
WEBINAR SERIES
Join us for the Nature for All: Engaging Underrepresented Communities in the Outdoors webinar series!
Engaging Spanish-speaking Communities in the Outdoors
Felipe Benitez, Executive Director & Founder of Corazón Latino will discusses present and historical barriers to outdoor access for Spanish-speaking communities and provides best practices for engaging these communities in outdoor events such as National Public Lands Day. 
Engaging Disability Communities in the Outdoors
Ambika Rajyagor, Co-Founder of Disabled & Outdoors discusses critical issues impacting accessibility on public lands, giving participants a better understanding of how to increase physical access on public lands while ensuring these sites feel inclusive and welcoming to all people regardless of ability.
Honor Native Lands: A Guide to Indigenous Land Acknowledgements
NEEF is proud to partner with the U.S. Department of Arts and Culture (USDAC) to offer guidance on Indigenous Land Acknowledgements for National Public Lands Day. In support of the guide, we welcomed the USDAC team for a roundtable discussion on the history and practice of land acknowledgments, step-by-step instructions for how to begin wherever you are, and tips for moving beyond acknowledgment into action.
Speakers: USDAC team: Amelia Winger-Bearskin (#HonorNativeLand Innovator), Brienne Colston (Co-Director of Community Healing and Transformation), Jaclyn Roessel (Director of Decolonized Futures & Radical Dreams), and Jordan Seaberry (Co-Director of Power and Possibility)
---
NPLD Partners
---
Thanks to our partners at Toyota for supporting these events.
Topics