Story
Citizen Science Tackles Invasive Species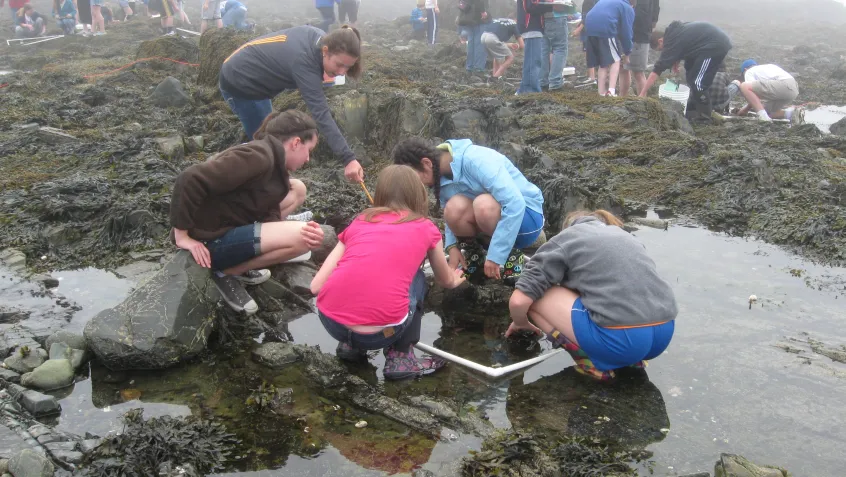 Christine Voyer manages a science education and invasive species citizen science program called Vital Signs out of the Gulf of Maine Research Institute in Portland, Maine. She's excited to share some of what she has learned in Maine over the last 5 years.
Invasive species research is well suited for citizen science efforts. Species are moving or being moved all over the globe by human activity, climate change, or natural range shifts, and some of those species will be invasive in those new places. Early detection is critical for successful mitigation and management of those species. That early detection relies on informed and curious citizens, working as careful observers of local habitats.
Teachers are excited to engage students in citizen science efforts because these projects are opportunities for students to do science with relevant research questions. These learning experiences look different across grade levels, subject areas, ecosystems, and species studied. The underlying process that student scientists go through to make observations, collect data, and connect with and contribute to citizen science communities is quite similar.
Here are some best practices that we have seen emerge:
Connect with an online community or database
This gives students a real purpose and meaning beyond the classroom and creates an authentic audience for your students' work.
Ask a question
Get your students thinking like scientists by building your invasive species study around a real research question.
Practice fieldwork skills
Once students are engaged in a research question and feel connected to a larger effort, they will be excited to collect high-quality data. They will need to practice fieldwork skills and prepare to observe nature as scientists.
Make a claim
Scientific argument is an important scientific practice. Whichever online platform your students use to share data, design your fieldwork datasheet to guide students through the process of making a claim about the presence of their species. Ask them to collect up to three pieces of photographic, written, or sketched evidence to support their claim.
Peer-review your observations
Peer review is an integral part of scientific practice, and an important collaboration skill for all learners to develop. With the right tools—and the authentic and engaging context of invasive species citizen science—students can become more comfortable and confident in offering advice and ideas to others.
Share your data
Students further hone their scientific communication and thinking skills when they connect with other novices and experts through an online scientific community.
As you embark on these projects, start small and evolve over time. Make a commitment to learning and experimenting alongside your students as you explore local habitats, generate questions of interest, connect online, and get excited about taking part in a real research effort.  
These ideas were originally captured in the Green Teacher book, Teaching About Invasive Species, in the article written by Sarah Morrisseau and Christine, Tackling Invasive Species with Citizen Science.
Topics