Story
Preparing for Hurricane Season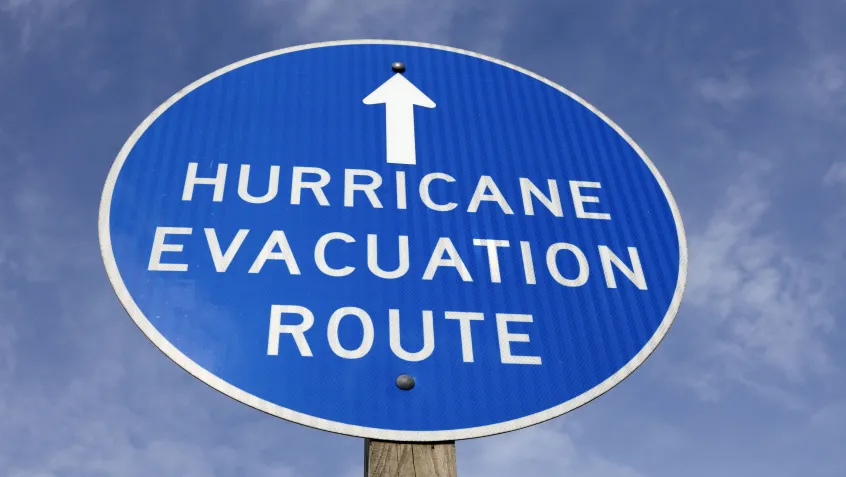 It's that time of year again—hurricane season. More specifically, we're now in the midst of the peak stretches of hurricane activity within that larger season, which officially runs from June 1 to November 30 in the Atlantic Ocean, and from May 15 to November 30 in the eastern Pacific Ocean. Within that time period, from mid-August through mid-October in the Atlantic and from July through September in the Pacific, hurricane activity is at its most frequent, accounting for the majority of the active days in the hurricane season. 
If you haven't yet prepared yourself and your family for the impacts of one of these natural hazards, there's no time like the present.
First things first: do your homework. How could a hurricane impact you and your family? Remember, hurricanes are not just a coastal problem. Wind, rain, and water can reach hundreds of miles inland, so whether or not you can see the beach from your window, check: are you in an evacuation zone? If you are, where would you go in an emergency? Make an evacuation plan.
Whether you're heading to higher ground or hunkering down in place, you're going to need some basic supplies to keep you, your family, and pets safe for at least a week. Think about the food, water, medication, and any other necessities you would need. Assemble your disaster kit.
With the members of your family covered, its time to turn your attention to your home. Do you have flood insurance? Make sure you have homeowners insurance to repair or replace your home in case of damage during a storm—just a few inches of water can cause thousands of dollars in damage. Learn more about hurricanes and flood coverage.
Learn the lingo. If your local weathercaster is saying that your area is under a hurricane watch, what does that mean? What about a warning? Understanding the implications of these vital messages can save your life. Learn the terms.
Finally, where will you go for information? Who will you turn to for important announcements and warnings about storms in your area? A list of resources, including directly from the source at the National Weather Service's National Hurricane Center, can be found here.
Sources
Topics