Story
Climate Education on the Local News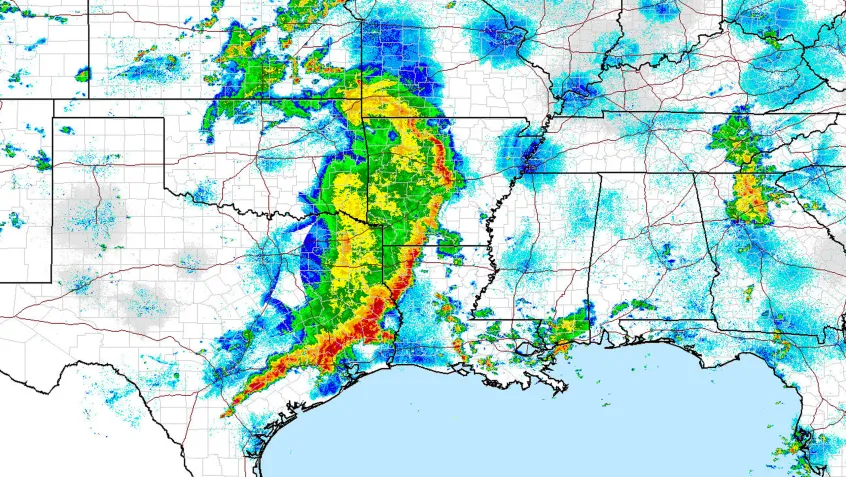 Extreme weather is one of the main ways the public experiences climate change, and TV meteorologists are sometimes the only scientists Americans see on a regular basis. If your local TV meteorologist is talking about climate change, there's a good chance they're supported by Climate Central's Climate Matters program.
Through Climate Matters, Climate Central produces research and tools to help TV meteorologists talk about the science and impacts of climate change with their audiences. Weekly Climate Matters packages include data analysis and research, localized whenever possible, as well as TV-ready graphics and animations, interactives, and social media material produced by a team of scientists, journalists, and creative artists.
The program got its start in 2010 with just one meteorologist – Jim Gandy. Since then, it has grown to a network of nearly 400 broadcast meteorologists in over 130 stations across the U.S., in addition to a group of international TV weather presenters. Climate Matters content is available in English and Spanish.
Steve LaPointe (WRGB-TV, Albany, NY) discusses winter warming trends
Amber Sullins (KNXV-TV, Phoenix, AZ) discusses spring warming trends.
Videos courtesy of Climate Central
Topics