Story
Show Your Love for Sustainability with These Valentine's Day Ideas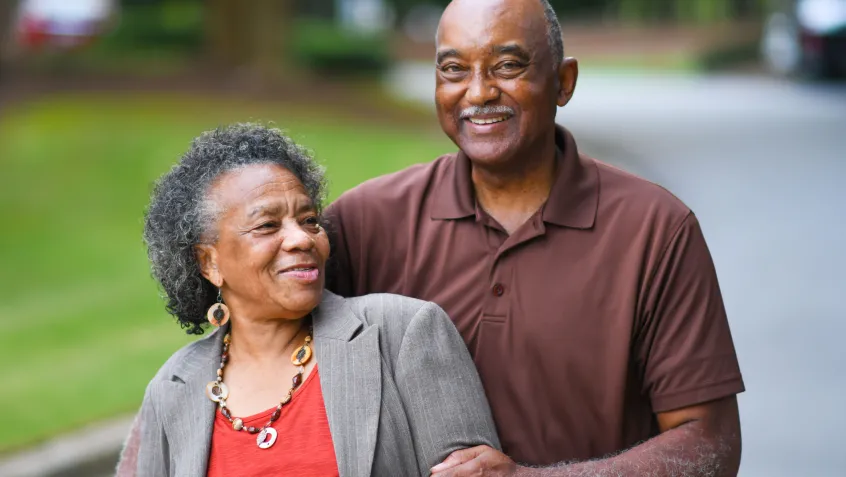 It's February, and love is in the air—sort of. Over the past few years, there has been a steady decrease in the number of Americans who celebrate Valentine's Day, down to just 52% according to a survey from the National Retail Federation. However, total spending this February 14 is expected to be around $25.9 billion, an increase of about 8% over last year.
If you're a part of that 52% who still plan on celebrating with a loved one, you probably have some idea of how things will go: a flashy Valentine's card, a box of chocolates, and an expensive dinner at a posh restaurant.
But what if there was another way you could profess your love—not just to your significant other, but to the planet? We've gathered some illuminating information on the environmental impact of Valentine's Day, as well as some suggestions for how to celebrate more sustainably.
Rethink Recycled Valentine's Cards
It's a common joke (made by those with hearts of stone) that Valentine's Day was "invented by greeting card companies to sell cards," but the numbers certainly don't lie: it's expected that Americans will spend a whopping $933 million on greeting cards this holiday.
There's just something special about receiving a card from a loved one. However, unless it's made from 100% paper or you can easily remove all the non-recyclable stuff (plastic, foil, glitter, etc.), there's a good chance your card will end up in a landfill.
To help cut down on waste this Valentine's Day, instead of purchasing a card with someone else's words written inside, why not make your own? You can repurpose materials you already have at home:
An old photo of you and your Valentine together
The back of the menu from your favorite takeout restaurant
Clippings from a magazine or an old wall calendar
Slow Down and Smell the Flowers
What's more iconic than handing that special someone a big bouquet of sweet-smelling flowers on Valentine's Day? In 2022, the US spent an estimated $2.3 billion on flowers for the holiday—the majority of them roses. And while it may seem like flowers would be a slam-dunk eco-friendly gift, like most consumer products, there's hidden environmental impact.
Most of the United States is still firmly within winter's grasp when February 14 rolls around. Even in California, the country's largest producer of roses, it is often still too cold to adequately meet demand. That means most of the bright red bouquets you see filling your local store came from somewhere else—most likely Ecuador or Colombia, which shipped more than 4 billion flowers to the US in 2019.
In order to keep the flowers from wilting on their long journey to your lover's hands, they are flown to the US and transported in refrigerated trucks, which burn up to 25% more fuel than non-refrigerated ones.
Instead of the traditional rose bouquet, what about giving your special someone something that won't wilt and die in a few days, like a cute little succulent from a local nursery? If your Valentine likes to cook, give them a gift they can use like potted basil, rosemary, or mint plant.
For those that simply must have a bouquet, the Lady Bird Johnson Wildflower Center has recommendations for native wildflower species in the United States and Canada. Making your home pollinator-friendly shows your Valentine that you love having butterflies around—unlike the ones in your stomach.
Dare to Do "Date Night" Differently
Sure, you could spend hundreds of dollars this Valentine's Day on a fancy prix-fixe meal at the most expensive restaurant in town—if you even manage to get a reservation.
"Valentine's Day is the worst day of the year to go out," celebrity chef Gordon Ramsay is quoted in Town & Country Magazine. "Busy kitchens with tons of diners means you don't get the true feeling of the restaurant. You should be cooking on Valentine's. What's more romantic than a meal cooked for your partner with good bottle of wine?"
Not only can dining in cut down on food waste, it's an activity you can enjoy together. Consider stopping by your local farmer's market to see what sort of fresh fruits and vegetables are available in your area, and pair them with a bottle of sustainable wine. Many vineyards in popular American wine regions have committed to sustainable wine-making practices; for instance, almost a quarter of California's vineyards are certified sustainable.
If you're looking for something that's a bit more active, why not spend time in nature with your special someone? The National Park Service can help you find a park near you and embark on your own unique outdoor adventure. Let your imagination run wild!
Know Before You Cocoa
Thinking of wooing your beloved with the traditional heart-shaped box of chocolates? You're not the only one. Americans consume 58 million pounds of chocolate each year over the week of Valentine's Day, most of it wrapped in single-use plastic and packaging that's unable to be recycled. And while cocoa does in fact grow on trees, the demand for this sweet treat is quickly outpacing the supply—it can take up to a year for one tree to produce enough to make just half a pound of chocolate.
Cocoa trees thrive in humid climates, and they are an extremely important cash crop for countries clustered around the equator such as Ghana, Indonesia, Ecuador, Brazil, and the Ivory Coast. Turning cocoa into chocolate is surprisingly resource-intensive; in addition to the increased carbon footprint from transportation to the US for processing, the production process itself uses over 1,180 gallons of water to make a single pound of chocolate.
Fortunately, we're not asking you to give up chocolate for good—we're not that cruel. Instead, you can help reduce its environmental impact in a few ways:
Skip the fancy heart-shaped box and elaborate packaging
Go with dark chocolate instead (it contains less sugar and has a smaller carbon footprint than milk chocolate)
Purchase chocolate that's certified as "fair trade" to help promote more sustainable cocoa growing and processing practices
Support smaller, "bean-to-bar" chocolate brands in your area that focus on quality and transparency in their production process
Experiences Are Easy and Effective
Speaking of new hobbies, there's never been a better time to learn a new language or skill! There are plenty of options out there for both free and paid online courses that would make great gifts for the brainy Valentine in your life. NEEF's Environmental Education at Home page has a plethora of projects for children and adults, and we also offer a handful of online courses covering extreme weather, health, and the environment. Healthcare professionals can even earn continuing education units (CEUs) through our free online course Environmental Management of Pediatric Asthma: Guidelines for Healthcare Providers.
This Valentine's Day, Show Your Loved One and the Environment You Care
We hope this newfound knowledge—coupled with a little creative thinking—will be useful to celebrate this season of loving a little more sustainably. If you're interested in learning more about sustainability, health and wellness, and the environment, sign up for our monthly newsletter below.
Topics