Story
Preparing High School and College Students for a Career in Environmental Science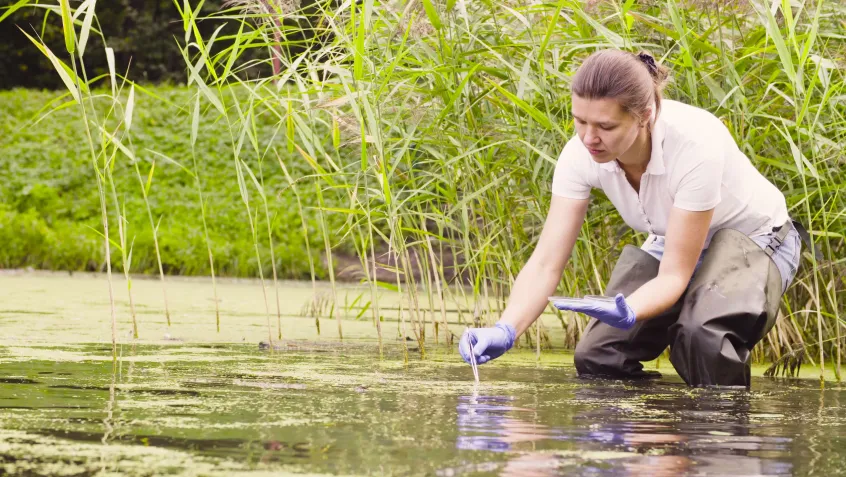 Your children might already have their eye on an environmental science career in areas such as sustainability, environmental protection, clean energy, climate adaptation, or coastal management. They've got plenty of career options, too, as they can work in business, government, education, or the nonprofit world. But how can you help them turn that dream into reality?
Whether your kids are in high school or college, you can help them prepare for a career in environmental science. While the guidelines below aren't requirements for a career in this field, these activities can help pave the way and spark interest in a particular niche.
For starters, focus on STEM education, even while they're still in high school. They can load up on science, technology, engineering, and math courses—including advanced and AP classes, if available—as these classes lay a terrific foundation for environmental science. Beyond the classroom, encourage your teens to join STEM-related after-school clubs and enter STEM contests and competitions. They can volunteer for local environmental protection projects through their local government or eco-focused nonprofit organizations. Or they can discover what environmental problems their community faces and see if they can find a way to solve a problem by launching their own initiative.
For most entry level jobs related to environmental science, according to the Bureau of Labor Statistics a bachelor's degree in environmental science or a science-related field, such as biology, chemistry, engineering, geosciences, or physics. However, they might need to earn a master's degree for further career advancement.
An InTeGrate environmental career-focused webinar sponsored by the Association for Environmental Studies and Sciences (AESS) and the National Association of Geoscience Teachers (NAGT), offers a few additional suggestions, adapted below, that you can share with your teens:
If a college offers environmental career exploration and planning courses, take them to help identify and focus on career interests.
Take advantage of any campus opportunities to interact with environmental professionals who might be guest lecturers, host field trips, or serve as mentors. Ask them to describe current challenges, problems, and opportunities and how they are approaching projects and programs.
Participate in any cooperative education programs the college might offer that blend on-campus learning with consulting/collaborating projects at participating employers.
Work on soft skills, such as creativity, persuasion, communication, collaboration, adaptability, and time management.
Develop a portfolio of work, not just a resume. Examples include research papers, studies, reports, plans, maps, diagrams, infographics, animations, slide presentations, webinars, blogs, and vlogs. Document and showcase accomplishments.
Also, students should work at securing an environment-related internship so they can gain hands-on, practical experience. While students can do this during college, they can also get an internship after graduation to get themselves job-ready.
Sources
How to Become an Environmental Scientist or Specialist, Bureau of Labor Statistics, https://www.bls.gov/ooh/life-physical-and-social-science/environmental-scientists-and-specialists.htm#tab-4
Preparing Your Students for Environmental Careers: 10 Steps to Improved Eco-Career Prep, Science Education Resource Center at Carleton College,  https://serc.carleton.edu/61268
Topics