Story
Giving Educators a Different Perspective on Teaching STEM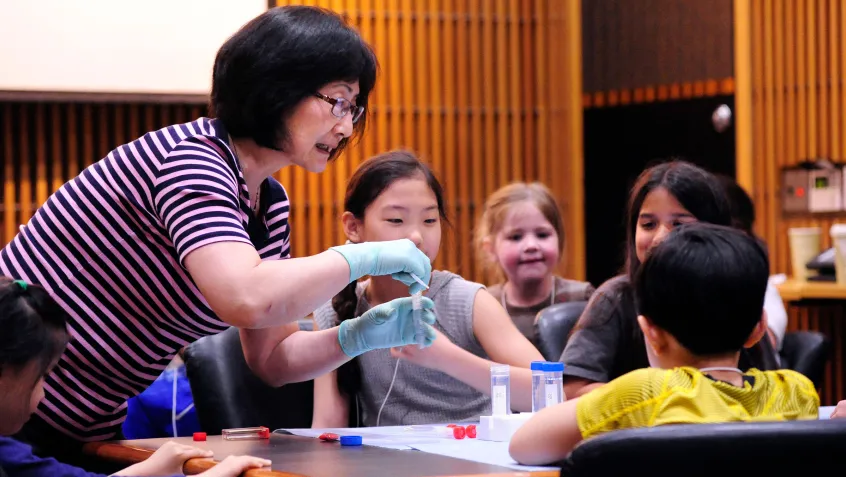 Hog farms and STEM education go together like peanut butter and jelly.
Though it sounds odd, the unlikely duo is part of a workshop aimed at helping a group of North Carolina educators increase their STEM understanding, improve their teaching, and connect their students to issues of environmental and human health.
During the workshop, conducted by Huei-Chen Lee, Ph.D., K-12 Science Education Program Manager at the National Institute of Environmental Health Sciences (NIEHS), participants discuss studies on cockroaches and flies living near hog farms that were found to carry antibiotic-resistant bacteria. According to Lee, "To make a subject interesting, it first has to be relevant." And hog farms are very relevant in North Carolina, which is one of the top three hog farming states in the US.  During the workshops, Lee uses scientific studies, topics, and phenomena that relate to the community and walks participants through methods that researchers use to discover problems, collect data, and draw conclusions.
From the Lab to the Classroom
As a former research scientist, this line of inquiry comes naturally to Lee.  However, she recognizes the challenge for teachers and scientists alike when moving between the two disciplines. "How do you expect teachers to know standard scientific practice?" she said. "It's just like expecting a scientist to go into the classroom and immediately start teaching. They can't do it." According to Lee, she wants to engage teachers in a style of learning that their students can also benefit from. "I don't tell them how to teach science," said Lee. "But I will provide the training that we scientists receive and maybe this will help them see things from a different perspective."
Image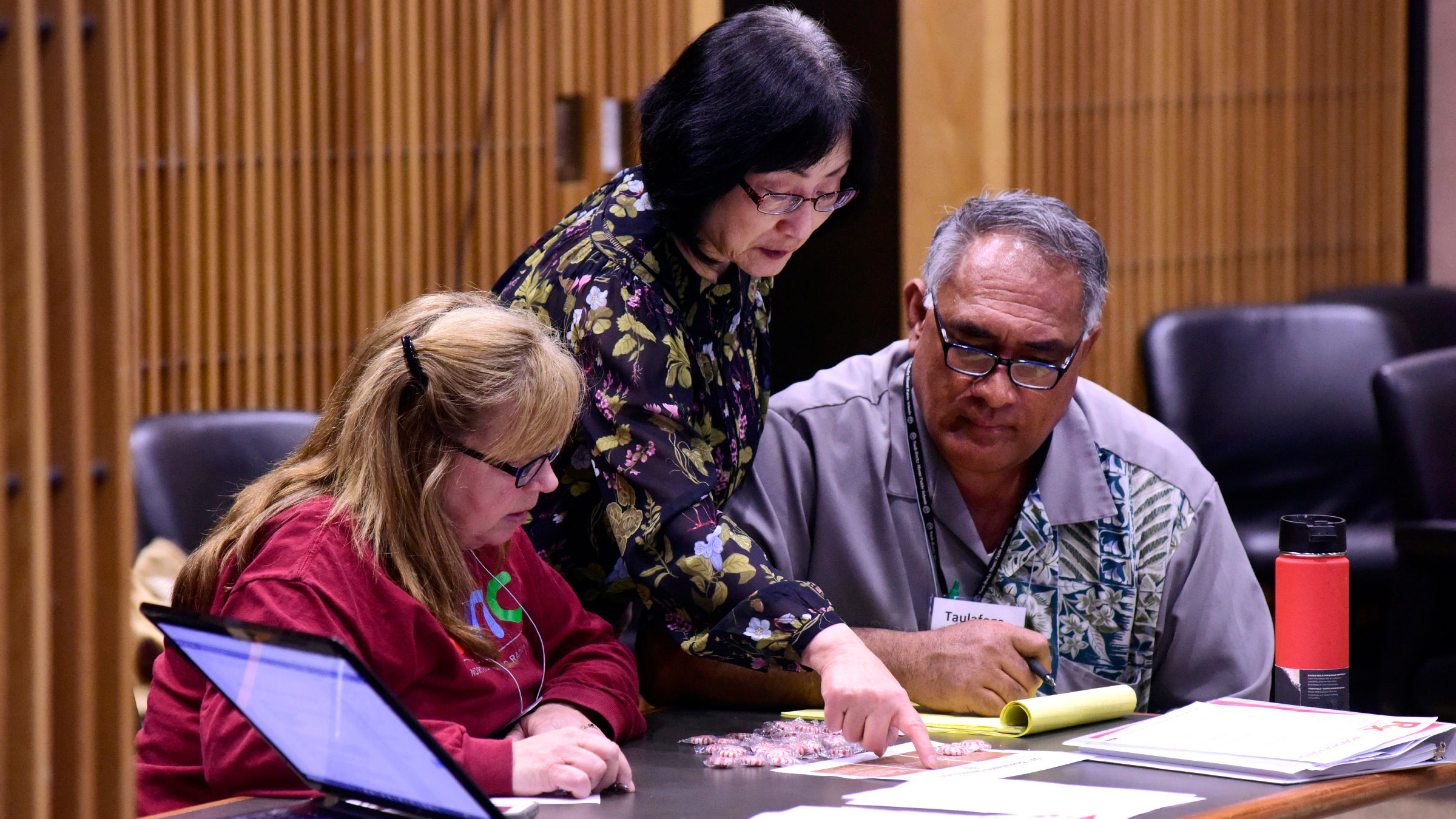 At NIEHS, Lee has been able to work towards bridging that gap. Along with conducting educational workshops that are open to all North Carolina educators, the organization has a partnership with a local high school in Raleigh to take a more sustained approach. The project began in 2016, when Athens Drive High School transitioned into the Athens Drive Magnet High School: Center for Medical Sciences and Global Health Initiatives.
Sustained Support for Educators
"During the school's transition, Wake County (where the school is located) decided the school needed a partner," said Lee, "and we were a good fit because of our health focus." It also doesn't hurt that NIEHS is a half-hour drive from the school, making it easier to conduct in-person workshops. Open to teachers of any discipline, the workshops focus on subjects that support the curriculum, have a scientific theme, and are important to the community. "One of our workshops focuses on sickle-cell anemia, which predominately affects the African-American population," said Lee. Along with the partnership with the county, the school's principal has been a big supporter of the program. With his support, Lee and NIEHS are planning to offer summer workshops for teachers, "He is a champion, absolutely," she said.
Working closely with local partners and exploring local issues, Lee is helping prepare teachers—and by extension their students—to solve the environmental challenges of today and tomorrow. Using the environment as an integrating context for collaborative STEM education is what NEEF's Greening STEM initiative is all about.
Topics