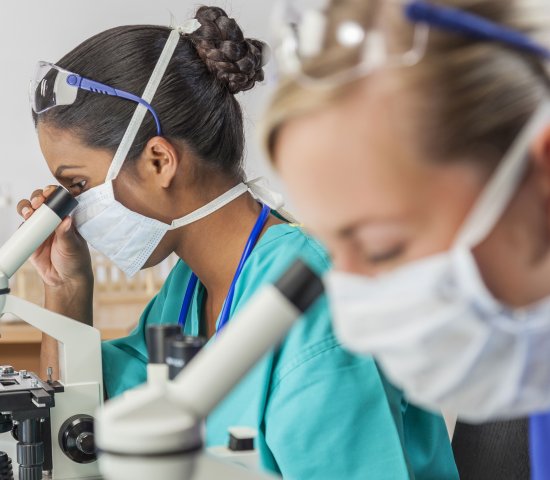 As a woman devoted to the field of wildlife conservation, much of my career has been built upon navigating many obstacles in male-dominated scientific fields. When I was little, the only female heroines that I knew who did what I dreamed of doing were Dr. Jane Goodall and Dr. Sylvia Earle. Although much has changed during my lifetime and women continue to accomplish more than ever imaginable, there still remains a gender bias in many fields of science.
Recently, I founded a new initiative called Women for Wildlife – an international movement to support, empower, and unite women and girls devoted to wildlife and conservation. One of the reasons I launched the project, website, and social media platform was to offer girls a chance to see a variety of strong, adventurous, visionary women who hold a wide range of careers in science. The site features 35 women and girls from 17 different countries, and aims to connect people to wildlife projects that they likely didn't even know existed.
When I speak to classrooms around the world, one of the first questions I ask the students is, "What does a scientist look like?" I have posed this question to thousands of students of all ages and cultures, yet the answer is consistently the same: "an older white man, wearing a lab coat, with frizzy hair and bubbling flasks of chemicals." When I then tell students that I am a scientist, they are shocked. Admittedly, I may have the frizzy hair, but when it comes to being a woman in science, I find that the only way to shift this perspective is to shine a light on women scientists and teach girls that they have just as much ability to join STEM fields as their fellow male peers.
According to the United Nations, women and girls continue to be excluded from participating fully in science. In 2016, when the UN announced the first ever International Women and Girls in Science Day (February 11th), they shared a recent study from 14 countries that found the probability of female students graduating with a bachelor's degree, master's degree, and doctoral degree in science-related fields are 18%, 8%, and 2% respectively, while the percentage of male students are 37%, 18%, and 6%.  In an attempt to change these numbers in the United States, a bipartisan bill was introduced named Inspiring the Next Space Pioneers, Innovators, Researchers, and Explorers (INSPIRE) Women Act (H.R. 4755).
As we celebrate Women's History Month, women in science are becoming more outspoken about gender inequality in STEM programs and beyond. Together, we are joining forces to proactively change the story through 'Girls in Science' programs across the nation. Recently, I participated in the annual Girls & Science event at the Denver Museum of Nature and Science. Along with my fellow women scientists from all areas of STEM fields, I met with over 11,000 students in one day.  Today, many organizations such as Girls 4 Science, Girls Get It, Girls Inc. Operation SMART, and GirlStart are providing mentorship to girls and hosting events that inspire girls of all ages to get involved in science.
My hope is that we all take the time to change the story about women in science, and encourage more girls to be our future science heroines!
---
Resources:
Topics