Story
Environmental Literacy in the United States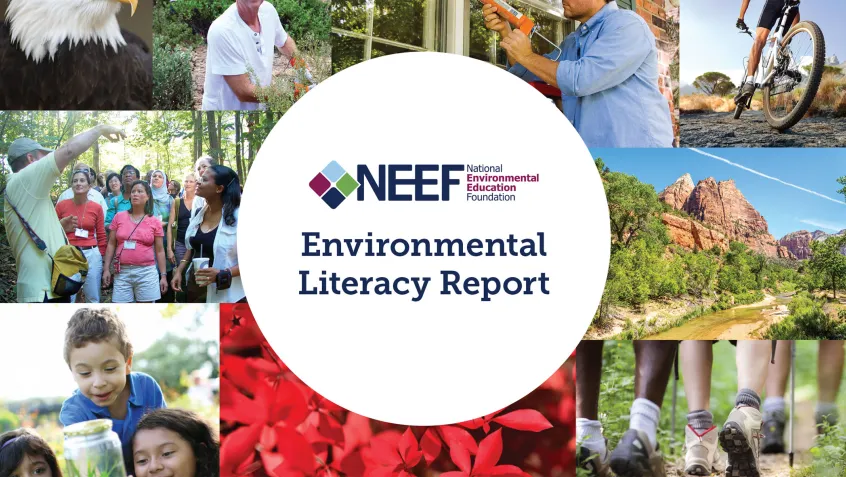 An Agenda for Leadership in the 21st Century
This report comes at a crucial time.
Our country is faced with environmental challenges affecting everyday life: our families, our jobs, our communities and our health.
Solutions often require a sophisticated understanding of complex systems and the interdependencies of people and the natural environment.
Environmental education is key to giving people the understanding and skills needed to best address many of our most complex 21st century problems.
In this report you will see examples of how people of all ages can:
understand their relationship to our environment,
learn how to be environmentally responsible, and
become inspired and motivated to act on this knowledge.
Stay tuned!
We want to keep the conversation going! This isn't a report to put on your shelf—this is your document, to be updated and refreshed. We will want to know:
New bright spots in the EE field,
Updates on polls and surveys, and
Progress made towards achieving the report's recommendations.
Topics