Story
The California Condor: A Lesson in Wildfire Resilience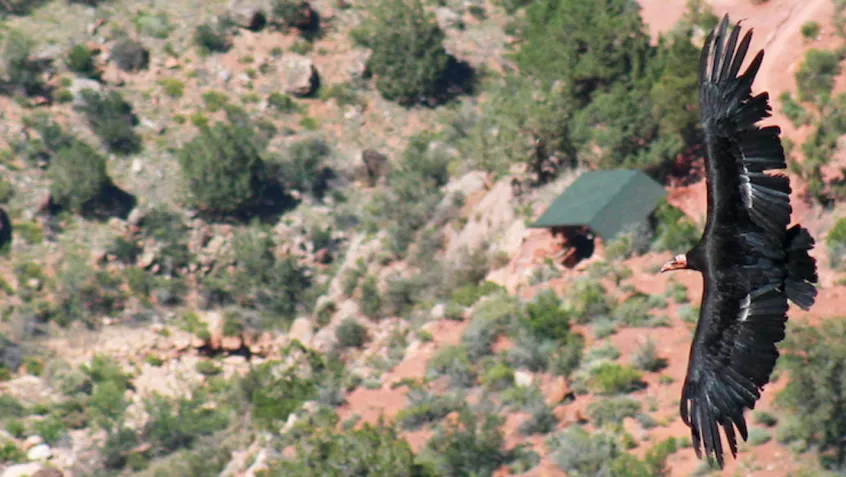 A soaring California condor is an inspiring sight.
North America's largest bird also has an inspiring conservation story. After their numbers dwindled to just 22 birds total in 1982, a successful captive breeding program helped bring condors back. But with a total wild and captive population of just 504, the California condor remains one of the world's rarest birds. 
And now, this species faces a new—and growing—threat: wildfire.
Image
The New Fire Season 
Both the size and intensity of wildfires in the West have increased since the 1980s. Fifteen of the 20 largest wildfires in California history have occurred since 2000. Last year, the Dolan Fire burned nearly 125,000 acres along California's Central Coast, including prime condor nesting habitat near Big Sur. 
The fire killed eleven condors (10% of the Big Sur flock's total population) and destroyed the condor research and captive breeding facilities that scientists had used for more than 20 years. It was a devastating loss that raised big questions. Can condors adapt to the "new normal" of wildfire season in California? 
Living With Fire 
Condors aren't the only species impacted by wildfire. Many forest species have the ability to escape fire—either by running, flying, burrowing, or taking cover in water. But some animals are unable to escape due to challenging terrain, especially intense blazes, or cities that have encroached on their habitat. 
Data about how many animals are injured or killed by wildfire each year isn't tracked, but anecdotal stories from the field indicate that even species adapted to ecosystems that burn regularly have been challenged by recent fire seasons. 
With this in mind, a group of California veterinarians formed the Wildlife Disaster Network during the 2020 wildfire season to care for a wide range of species—from bears to mountain lions—and pioneered new methods such as using tilapia skins to treat burns on wildlife. This new partnership also established a hotline for first responders and the public to call for assistance with injured wildlife.
Image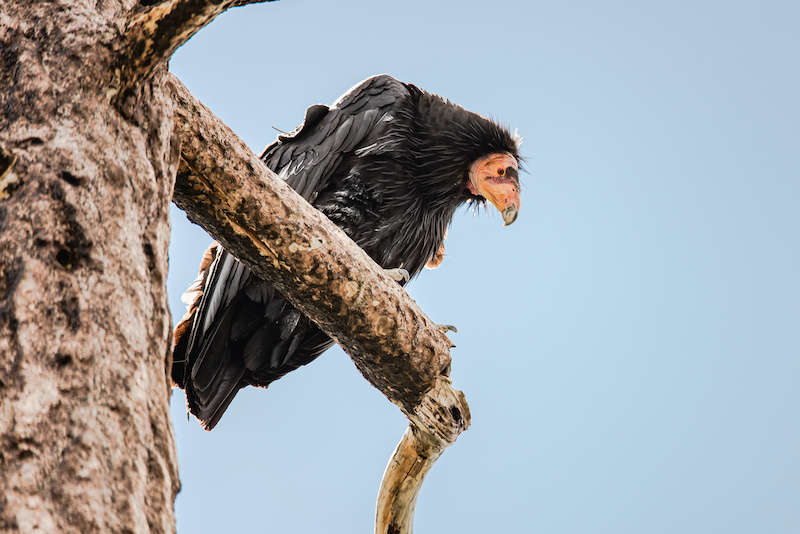 Hidden Consequences of Wildfires 
One of the biggest health challenges caused by wildfires is easy to spot: just look for hazy skies. Research points to wildfire smoke as now accounting for up to half of all air pollution in the western US. Smoke inhalation is dangerous for both humans and wildlife. While trees help improve air quality, their recovery can take years after being devastated by fire. 
Beyond air quality, wildfires can bring long-term changes to an ecosystem. One of the hidden consequences of a wildfire is the loss of pollinators. A large fire can wipe out a huge number of insects such as bees and butterflies that pollinate a wide range of plants.  
The impact of drought looms large in the West. In July 2021, more than 90% of western states in the US were experiencing drought conditions. Drought adds to the risk of wildfire and brings challenges for wildlife as well, often increasing their interactions with humans as they search for water.  
Helping Wildlife Impacted By Wildfires 
September is National Preparedness Month—the perfect time to review your family's wildfire preparedness plan. It's also a good idea to consider how you can be a good neighbor to wild animals impacted by wildfire season. 
Here are a few ways you can help: 
Educate yourself about safe fire practices to prevent forest fires. 
Don't feed wild animals—it can make them dependent on humans, putting their long-term survival at risk. 
If you put out a container of water to help wildlife during a drought, place rocks inside so small animals can escape if they fall in. 
Allow animals to pass through your area if they are fleeing a fire. Don't scare them away if they stop to rest. 
Keep pets indoors or leashed to avoid conflicts with wildlife. 
If you see injured wildlife, report their location to local animal control officials. 
If you see a young animal alone, do not attempt to move it. It is likely that its parents are hiding nearby. 
When driving, reduce your speed and watch out for animals crossing the road. 
 
Image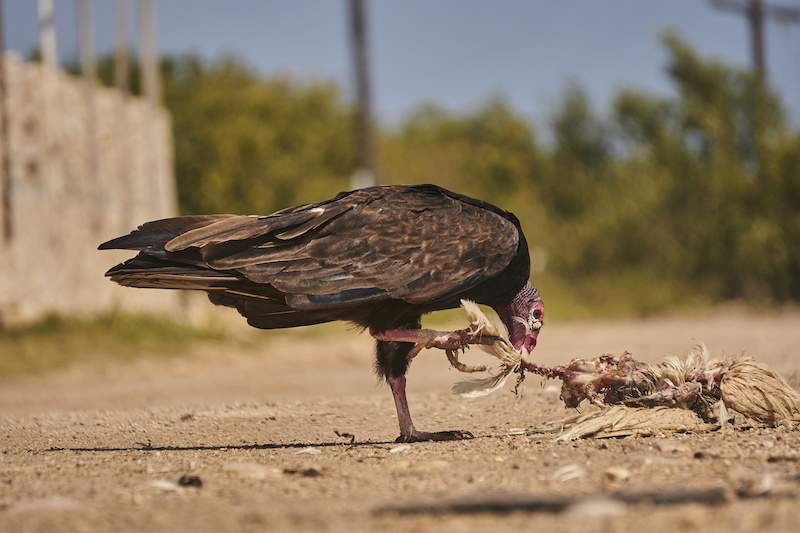 The Benefits of Wildfires 
While wildfires can be dangerous and destructive, it is a natural process that has long played a critical role in forests and other ecosystems across the country.  
Fire promotes new growth and supports diversity, bringing new life to an old forest. "Pyrodiversity" is the theory that regular fire results in a variety of healthy habitats, from forests to prairies and rivers, as plants and animals adapt to new conditions.  
Some animal species actually need fire to thrive. For example, plants like lodgepole pine can only produce seeds after a fire. Bee populations typically increase as new blooming plants grow. The forage quality for herbivores like deer often improves. Without fire, the food chains these species are a part of would be altered.
A Lesson in Resilience 
Like other animal species, wildfires have some benefits for many birds. But for each winner, there is also a loser—which brings us back to the California condor. 
While wildfires took a dramatic toll on the Big Sur condor flock in 2020, there is a happy ending. Two missing condor chicks thought to be lost to the fire were ultimately found alive, having somehow avoided flames that got as close as 10 feet to their nests. 
Additionally, conservationists have discovered that condors are now nesting in large cavities created in redwood trees after a wildfire, perhaps extending the condor's range in California. A 23-year-old condor named "Redwood Queen" laid an egg in one of the ancient trees this spring. 
Fire season can leave tragedies in its wake. But the California condor and other fire-adapted animal species bring us new hope from the ashes of wildfire. 
Topics