Story
How to Prepare for Increased Hurricane Intensity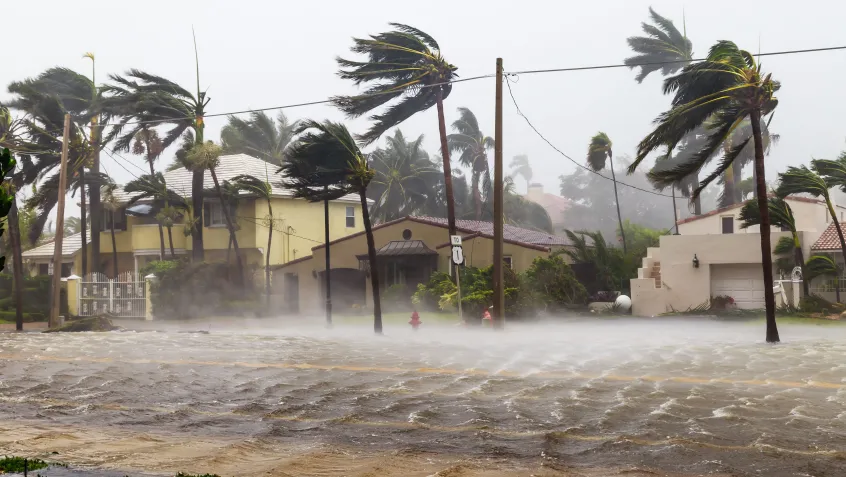 Tropical cyclones are the US's biggest weather nightmares, causing the most damage and loss of life of all recorded weather disasters in the country. Many environmental factors contribute to the development of a tropical cyclone. These include, but are not limited to:  
Ocean water temperature 
Atmospheric temperature 
Air moisture levels 
Distance from the equator 
Wind speed and direction  
Whether or not a tropical cyclone is categorized as a tropical storm or hurricane depends on its maximum sustained wind speed. For a cyclone to be classified as a hurricane, it must have a minimum sustained wind speed of 74 mph (119 km/h). Anything below this threshold is not considered a hurricane—cyclones with wind speeds between 39 and 73 mph are considered tropical storms. 
How Do El Niño and La Niña Affect Hurricanes? 
El Niño tends to boost hurricane activity in the Pacific Ocean but suppresses it in the Atlantic Ocean. On the other hand, La Niña often does the opposite, reducing Pacific hurricanes while promoting more in the Atlantic. These changes are largely due to shifts in wind patterns and atmospheric conditions influenced by El Niño or La Niña. 
Currently, scientists have identified that we are in the midst of an El Niño weather pattern, a phase characterized by a buildup of warm water in the central and eastern tropical Pacific Ocean. This results in above-average rainfall in the southern US and warmer, dryer winters in the north. 
Hotter Planet, Fiercer Storms 
Stronger tropical storms may be on the horizon. In a warmer world, these storms might become a bigger problem.  
Some studies say we might get fewer hurricanes, but the ones we do get could be much stronger, even reaching Category 4 or 5. Scientists are trying to learn more by studying how fast hurricanes move, how big they might get, and where they might go. 
Hurricane-related impacts can be magnified by other environmental factors, such as warming sea surface temperatures and rising sea levels. Global sea levels have been rising for decades in response to a warming climate, and scientists now have more detailed projections for sea level rise for the coastal United States: 
4 to 8 inches for the West Coast 
10 to 14 inches for the East Coast 
14 to 18 inches for the Gulf Coast 
Sea level rise has contributed to storm surge, flooding, and damage to infrastructure and communities. The cost of climate change disasters also continues to climb. The total approximate price tag of damages from weather and climate disasters in the US from 1980 to 2021 is now $2.155 trillion. 
What You Can Do 
Whether or not you live in an area prone to hurricanes, it's important to be prepared for extreme weather of all types. Here are some suggestions to help you get started. 
Topics