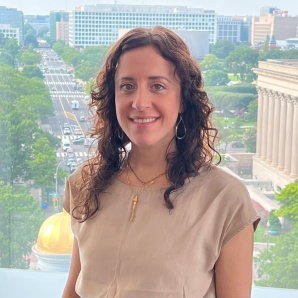 Director, Digital Marketing
Nicole has over a decade of experience communicating environmental messages to a diverse audience. She possesses a unique mix of digital marketing skills and environmental education experience and is passionate about using digital tools to communicate environmental messages online. Her work with NEEF includes managing the website, social media content, and email communications, analyzing the impact of these digital efforts, and creating informative graphics.
For over seven years, Nicole lived in Thailand, working first as a Peace Corps volunteer and subsequently in environmental education tourism. She returned to the US to pursue a master's in environmental education at Florida Tech. Before joining NEEF, she worked as an environmental educator and freelance digital marketer. In her downtime, she enjoys cooking, traveling, and tending to her many plants and organic garden.
Nicole is located in St. Petersburg, Florida