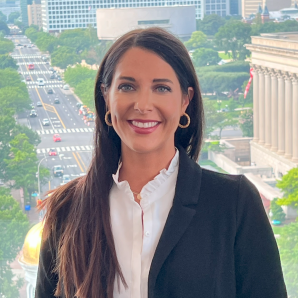 Vice President, Finance and Administration
Morgan is responsible for overseeing the organization's operations, finance, budgeting, risk management, and legal compliance, ensuring efficient and compliant accounting and financial reporting functions. Their role involves planning, managing, implementing, and evaluating these critical areas to drive the organization's financial stability and operational excellence. Morgan has a dual degree in Accounting and Accounting Information Systems from Canisius College. She has over 15 years of experience in managing and leading several Finance and Administration teams in the non-profit sector.  In her previous role, she was responsible for successfully facilitating and leading a strategic growth plan in excess of $11 million dollars to benefit a business incubator in the Western New York region for the underserved and refugee population.  Morgan serves as a Board Treasurer to New Light New Life, as well as Canisius College Alumni Board, and Westminster Economic Development Initiative Compliance Board.
Morgan is in Buffalo, New York.