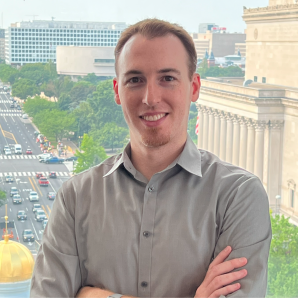 Director, Content Marketing
Michael creates a wide range of compelling content that aligns with NEEF's overall strategic plan and engages target audiences. This includes working closely with NEEF staff to develop a unique messaging strategy that increases brand awareness, interactions, and engagement. In addition, he is responsible for managing the NEEF Connect, an online newsletter providing educational and entertaining content for thousands of readers across America. Before joining NEEF, Michael spent seven years in the digital marketing industry as an editor, proofreader, and content marketing specialist. He is certified in Google Analytics and Ads, and is well versed in Search Engine Optimization (SEO) best practices for crafting curated content that ranks highly on Google. He has worked for agencies in the education, healthcare, and engineering fields, including multiple recipients of the Inc. 5000 "Fastest-Growing Companies" award. Born and raised in Kansas City, Kansas, Michael is a University of Kansas alum with a BA in English and Creative Writing. He and his partner Sally are avid travelers and were married in Zion National Park in 2016.
Michael is located in Washington, DC.