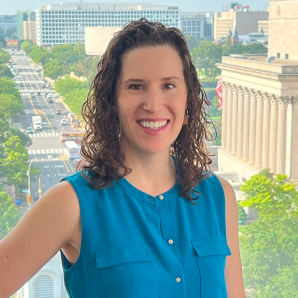 Senior Director, Development
Alexandra Funk (Ali) is involved in all aspects of NEEF fundraising. With a primary focus on private, institutional revenue she identifies, researches, and cultivates prospects; pitches NEEF, writes grant applications, and secures investments to drive our education, health, and conservation efforts forward; and, processes gifts and stewards donors. Over her past decade with NEEF, Ali has worked with diverse funding sources, secured new supporters, championed NEEF's culture of philanthropy among staff and board, coordinated the Salesforce database conversion, participated in the Diversity, Equity & Inclusion Committee, maintained NEEF's high charity ratings, and organized events. Before joining NEEF, Ali fundraised for the Salzburg Global Seminar and gained experience in the education field through student teaching and volunteering. She holds a BA in mathematics and certification in secondary education from Connecticut College, and was a selected scholar of the Holleran Center for Community Action & Public Policy. Ali grew up in Vermont, which she credits with her love for nature.
Ali is located in Ithaca, New York.