News
Join the 30th Annual National Public Lands Day on September 23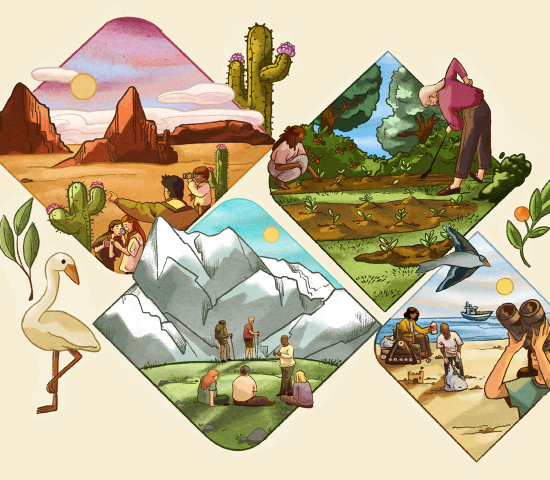 30th National Public Lands Day: 70,000+ Volunteers Gear Up to Enhance Parks, Forests, and Waterways Across the Country on September 23
From the Boston Harbor to the Alabama wilderness to the Wyoming prairie to Monterey Bay—and at hundreds of places in between—volunteers will gather rakes, shovels, and trash bags to help improve public lands around the country for the 30th annual National Public Lands Day (NPLD) on Saturday, September 23. More than 70,000 participants are expected to join in trail maintenance projects, park and river clean ups, tree planting activities, invasive species removal projects, as well as hikes and other fun activities throughout the country.
This year's NPLD theme, "30 Years of Care and Community," commemorates the event's evolution from one agency, two sites, and 700 volunteers to a nationwide initiative spanning all 50 states and U.S. territories. In the last decade alone, over one million volunteers have invested nearly five million hours of their time for public lands on NPLD, worth an estimated $133 million.
National Public Lands Day and our partnership with the National Environmental Education Foundation enables us to build diverse new connections with communities across the country, fostering care and commitment to our public lands.

Forest Service Chief Randy Moore.
Events will be held in local, state, and national parks, national forests, and many of the country's iconic places, including the Vermillion Cliffs, San Juan Islands, Rachel Carson National Wildlife Refuge, and Grand Canyon, Everglades, Shenandoah, Yosemite, and Rocky Mountain national parks. NPLD is also a Fee-Free Day, granting free admission for visitors at federal sites managed by the Bureau of Land Management, USDA Forest Service, National Park Service, and other participating agencies.
Led by the National Environmental Education Foundation (NEEF), with support from NPLD national corporate sponsor Toyota Motor North America (Toyota), seven federal agency partners, hundreds of state and local partners, and dozens of nonprofit organizations, National Public Lands Day is the nation's largest single-day volunteer effort for America's public lands.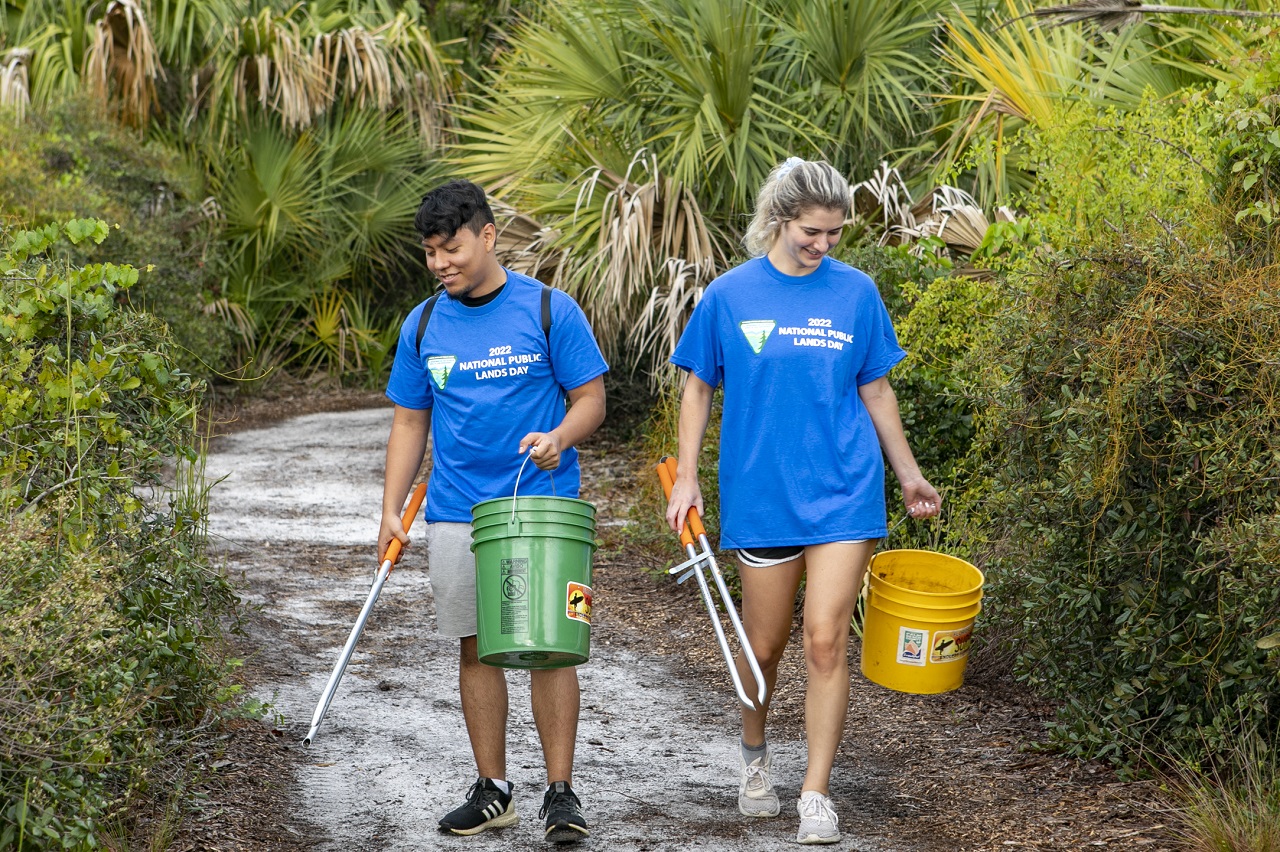 "NPLD has proven invaluable in our mission to make the environment more accessible, relatable, relevant, and connected to people's daily lives," said Sara Espinoza, president and CEO of NEEF. "As we look forward, NEEF is excited to build on this legacy, expanding connections and nurturing a culture of care for our public lands."
NPLD Events Around the Country
This year, with hundreds of volunteer events currently registered on NEEF's website—and more being added each day—there will be plenty of opportunities for the thousands of expected volunteers to get involved in their communities.
Here is just a small sample of events taking place across the country on NPLD: 
Yosemite National Park: One of the largest NPLD events, the annual Facelift at Yosemite National Park is expected to draw up to 2,000 volunteers out for a park-wide clean-up. Organized by the Yosemite National Park Volunteer Office and the Yosemite Climbing Association, Facelift attracts climbers from all over the world who spend up to a week giving back to this premier climbing spot. There will be raffle prizes for volunteers, as well as evening programs including guest speakers, film screenings, live music, and more. 
Jupiter Inlet Lighthouse, Florida's Atlantic Coast: The Bureau of Land Management will host a wide range of volunteer activities and educational opportunities, including guided tours of the lighthouse, guided hikes on area trails, educational displays on topics such as habitat restoration and conservation, shoreline erosion concerns and solutions, and on-site archaeological discoveries. Volunteers will have opportunities to participate in service projects including invasive plant removal, trash clean-up, trail maintenance, and general site enhancement. 
Round Lake Logging Dam, Northern Wisconsin: US Forest Service staff will host a Fall Colors Photography Tour and BioBlitz at the Round Lake Logging Dam, first constructed in 1876 and restored in 1995. Attendees will have the opportunity to take a walk through history among hardwood and hemlock trees while taking photos of local biodiversity to share with local researchers using the iNaturalist app. 
Mount Rainier National Park: With more than 1.5 million visitors passing through Mount Rainier National Park between Memorial Day and Labor Day, park staff rely on NPLD volunteers to spruce up the mountain after a summer of wear and tear and help get the site ready for winter. NPLD volunteers will help refurbish the park's 260-miles of trails and restore meadowlands. 
Grand Staircase-Escalante National Monument: Sometimes called the "Science Monument," this public land site is known for its many paleontological finds, including several species of dinosaur, as well as being a popular destination for wilderness hiking and camping. Volunteers will spend the weekend addressing the damage caused to the natural environment by non-permitted camping, as well as posting signs to prevent future misuse.
Collaboration That Benefits Public Lands
Partnerships between NEEF and its federal, state, and local partners are essential to the success of National Public Lands Day. This collaboration not only amplifies the impact of NPLD, but also fosters a collective sense of care and responsibility towards our recreational, historic, and cultural public land sites. 
"The collaborative spirit of shared stewardship on National Public Lands Day is really energizing," said National Park Service Director Chuck Sams. "It clearly showcases the appreciation and pride that people have for their public lands. Whether lending a hand on a volunteer work project, attending a special event, or simply enjoying time outdoors, it is a fantastic day for people to connect with their national parks and other public lands."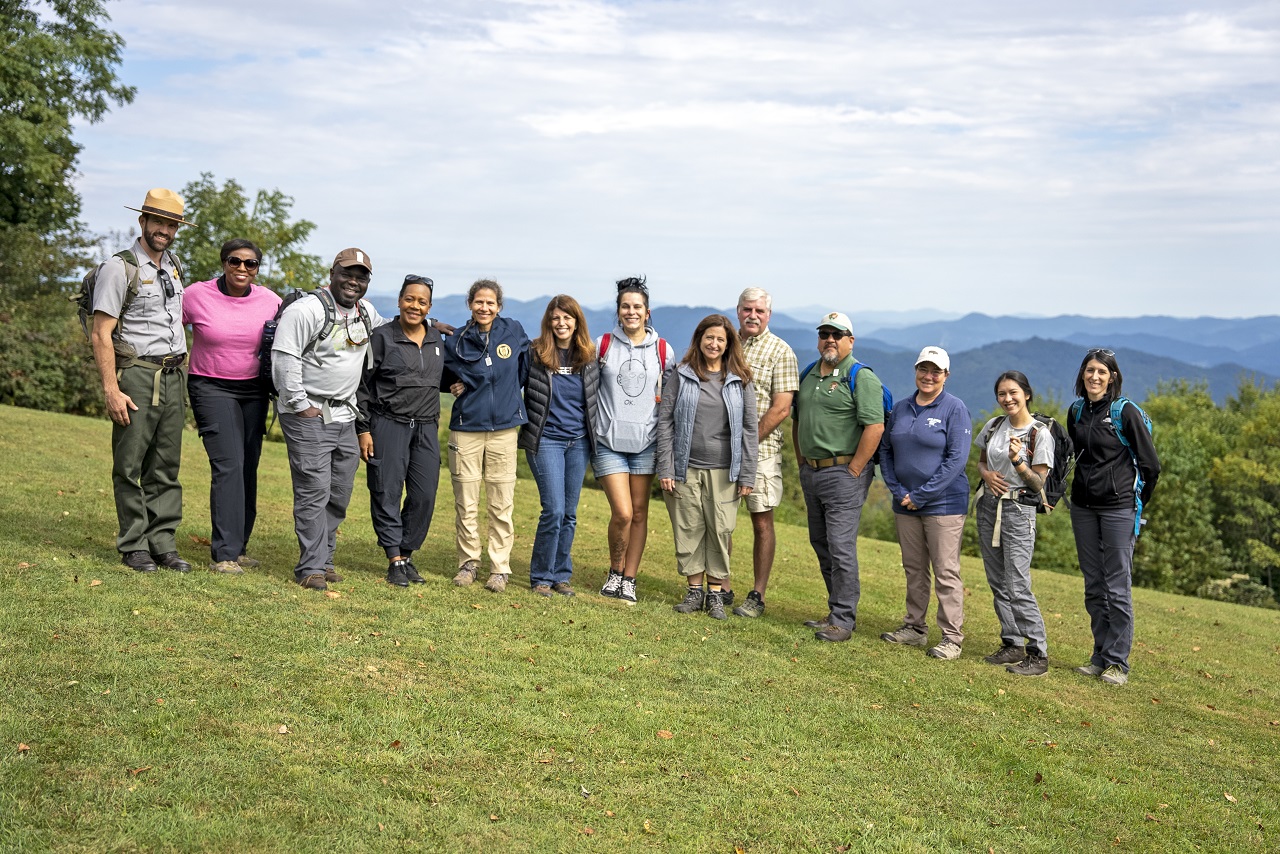 On NPLD, in addition to fee-free entry at participating federal and state lands, attendees can participate in diverse volunteer, educational, and interpretive activities, enhancing participation and creating an inclusive environment for a broad audience.
"National Public Lands Day and our partnership with the National Environmental Education Foundation enables us to build diverse new connections with communities across the country, fostering care and commitment to our public lands," said Forest Service Chief Randy Moore. "This year, we anticipate hosting approximately 10,000 volunteers at more than 250 Forest Service sites throughout the country."
Investing in the Future of NPLD
A major component of NPLD is the opportunity to use America's public lands for education and to raise awareness about the importance of environmental conservation. 
With this in mind, NEEF is partnering with Trinity Park Conservancy and Toyota to celebrate National Public Lands Day at Fish Trap Lake Park in West Dallas, Texas. This event will focus on connecting people to public lands in their community, inspiring environmental stewardship, and educating local youth about the environment as part of a three-year, $150,000 grant from NEEF, funded by Toyota, the national corporate sponsor of NPLD.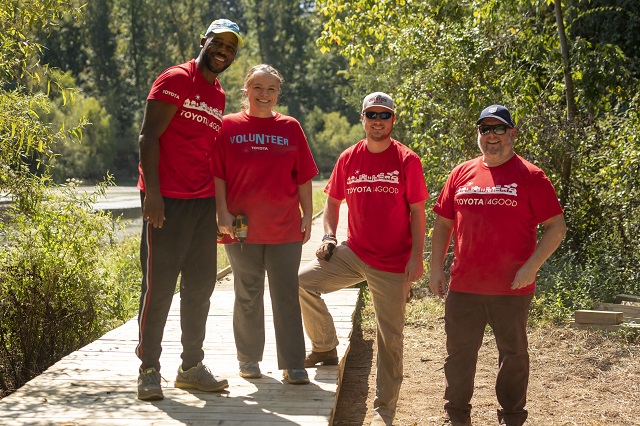 "Toyota is proud to have supported NPLD for over 20 years and all that it has accomplished," said Kevin Butt, senior director, environmental sustainability, sustainability & regulatory affairs Toyota. "Throughout this time, NPLD has offered opportunities for community improvement and environmental education to the public as well as our team members."
Volunteers at the NPLD event will have the opportunity to dive into water quality and environmental science with a fun macroinvertebrate activity, participate in a park clean-up through the park's new volunteer event series, and provide feedback on future events and infrastructure improvements they would like to see implemented at Fish Trap Lake Park.
Find Your Event
With hundreds of activities planned for the day, there are ample opportunities for people of all ages and abilities to join the celebration and spend the day giving back to America's public lands. NEEF's interactive map allows users to enter their zip code to find events close to home—or wherever they happen to be on National Public Lands Day. More events will be added to the map throughout the month. 
Topics