Story
How Cities Are Adapting to the Challenges of Climate Change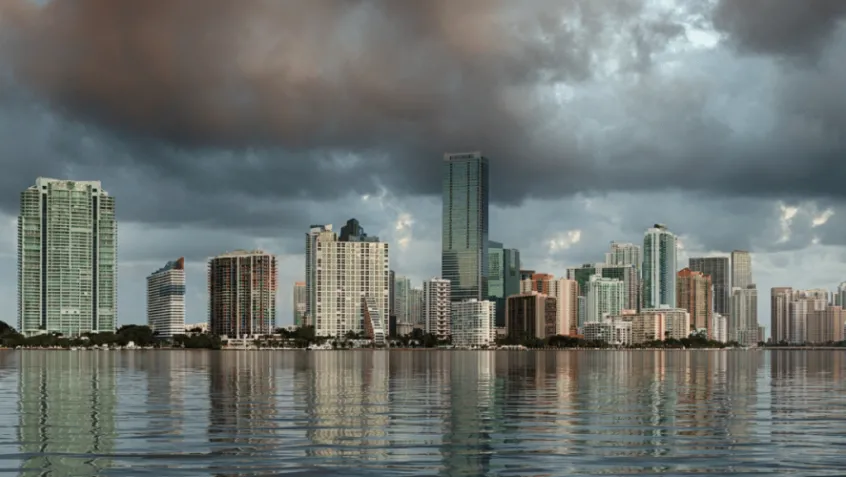 Florida's Miami-Dade County is a stark example of how climate change is currently impacting communities and public lands. Resources for the Future, an independent, nonprofit economic research institution, recently named Miami the most vulnerable coastal city in the world due to the threat of high winds, coastal flooding, and sea level rise from climate change.
"Climate change impacts almost every part of our lives in South Florida, and that is why Miami-Dade County is working hard not only to mitigate or reduce the causes of climate change but also to adapt to the changes we know are coming," said Josh Mahoney, Environmental Resources Project Supervisor at Miami-Dade County's Division of Environmental Resources Management. "From our agricultural sector and food crops to more days of flooding and sea level rise to extreme heat, climate change impacts us on many levels."  
Florida's next two decades could be more disruptive than any period in its history, with sea level rise being a primary concern. The US Environmental Protection Agency predicts that Florida will experience a rise in sea level of about 18 to 20 inches by the next century, bringing a wide variety of impacts to ecosystems, commercial fisheries, and Miami-Dade's water supply. As sea levels rise, storm surges from hurricanes will also be amplified. 
"We are no strangers to hurricanes here in Miami-Dade County. August 24th marked 30 years since Hurricane Andrew made landfall in South Miami-Dade County. It was one of the most destructive storms in history," said Sandra St. Hilaire of Miami-Dade County's Office of Resilience.
Climate Change Is Happening Now on Public Lands
Image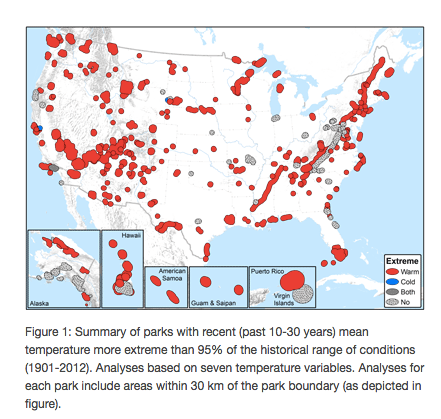 The US Census Bureau estimates that more than 2.6 million people live in Miami-Dade County. Millions more visit each year to experience the region's world-renowned beaches and public lands, including Everglades National Park, Biscayne National Park, and Big Cypress National Preserve.
While first-time visitors to southern Florida may not realize how climate change is already impacting Miami-Dade County, it is easy to see for those who have spent a lot of time exploring nearby public lands. For example, you may notice that certain access points or trails are temporarily closed due to tidal flooding.
Ongoing research by the National Park Service (NPS) shows the many ways that climate change manifests on public lands across the country. Local parks and public lands like the Marjory Stoneman Douglas Biscayne Nature Center provide opportunities for members of the community and visitors to learn more about the natural environment and habitats of southern Florida and the threats they face.
The long-term impacts of climate change on public lands include shifts in the distribution, structure, and integrity of ecosystems that can lead to a loss of biodiversity. For example, Florida's beautiful but temperature-sensitive coral reefs need water temperatures between 70 and 75°F to thrive. Many in the scientific community believe that the rapid loss of corals throughout the world is at least partially caused by warming oceans.
How Is Miami-Dade Building Climate Resiliency?
Miami-Dade County, like much of the world, is working to build resilience and address climate change challenges for the future of the area and its citizens. The county's Sea Level Rise Strategy includes five complementary adaptation approaches. Their Climate Action Strategy outlines ways the county is working to cut greenhouse gas emissions in half by 2030 and achieve net zero by 2050.
Image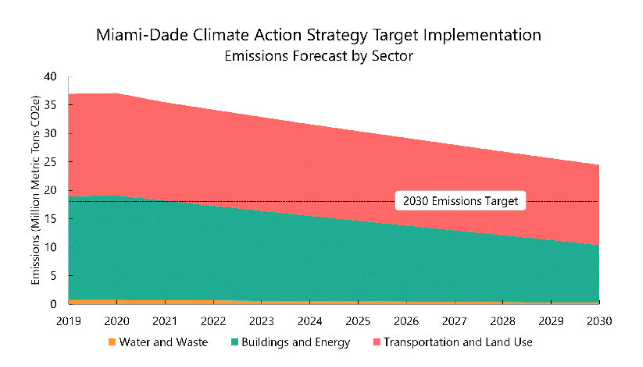 The county provides recommendations to help residents prepare for climate change impacts, including:
What You Can Do About Climate Change
There are many individual choices that people can make within their communities to protect ecosystems and reduce local impacts from climate change. Visitors to southern Florida can take action by participating in marine debris and shoreline cleanups, such as those held in conjunction with National Public Lands Day. 
"The greatest difference will likely come from continued education and understanding of the interconnectivity of our natural systems and how they relate to the built environment, along with volunteerism and advocacy to inspire change and action with the community," Mahoney said.
NPS recommends these easy steps you can take at home:
Start a conversation about climate change. Many people don't talk about climate change because they underestimate others' level of interest in the topic.
Conserve energy. Use LED lighting, smart thermostats, and high-efficiency appliances and turn off unnecessary lights.
Reduce your consumption. Avoid buying unnecessary or single-use items in favor of reusable essentials. Sell, donate, or compost items you can no longer use.
Climate change is a big challenge in southern Florida and across the country, but each of us can make a difference. Even seemingly small actions can add up to big change when we work together. Explore our website to learn more about the science behind climate change, its correlation with extreme weather, and more ways you can help.
Topics