Story
Stay Safe in the Sun and Heat This Summer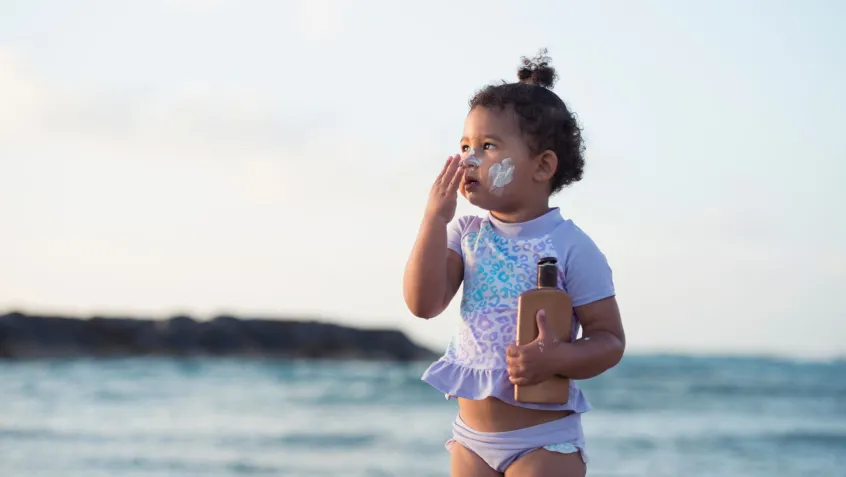 June 2021 was officially the hottest June on record for the United States. If you are traveling in the US for vacation this summer, you're probably feeling the heat right about now.
Are you visiting one of the hottest cities in the US? Phoenix, Las Vegas, Miami, Houston, and San Antonio are some of the hottest cities in America with a population of more than 250,000 people.
Many of the most popular summer travel destinations in the US are tropical or desert areas. Perhaps you are one of the hundreds of thousands of people who flock to Death Valley National Park during the summer when temperatures regularly reach 110°F to 120°F!
How Much Sun Is Safe?
To stay safe while chasing the sunshine, balance the benefits of getting outdoors with the need to protect yourself from ultraviolet (UV) radiation. It's no secret that spending time outdoors brings a variety of positive health impacts, from promoting good mental health to exercise for your muscles. Research also points to a correlation between UV exposure and lower blood pressure.
However, to reduce the chance of sunburn while spending time outside, it's best to wear sunscreen and limit your time in direct sunlight. More people in the US are diagnosed with skin cancer each year than all other forms of cancer combined. According to the US Environmental Protection Agency (EPA), unprotected exposure to UV radiation is the most preventable risk factor for skin cancer.
Your risk of developing skin cancer from UV exposure depends on many factors, including genetics, skin type, and the air quality where you are outdoors. Studies suggest that sudden prolonged exposure to sun is more dangerous than steady exposure over time. Exposure when you are young appears to be the most dangerous of all—adolescence may be the worst time to get a sunburn.
Be Prepared for the Sun
No matter where you travel, safe sun preparation is important. Extreme heat kills more Americans than any other weather event. The risk of dehydration, heat exhaustion, or stroke is especially high if you participate in strenuous hiking or biking on hot days.
Some people are more at risk than others. In fact, certain neighborhoods in urban areas can be up to 20°F hotter than surrounding areas, resulting in an unequal heat risk. This summer, NOAA is using heat sensors to study these "heat islands" and identify where action is needed to protect vulnerable populations.
Before you venture out, check the current weather conditions. Two important numbers to watch are the heat index and the UV forecast. The heat index is what the temperature feels like when relative humidity is combined with the air temperature, and is one of the tools the National Weather Service (NWS) uses when calculating official heat watches, warnings, and advisories.  The UV forecast incorporates many factors that impact the intensity of the sun's rays. It is calculated by the NWS and published by the EPA.
Keep Your Kids Sun (and Heat) Safe
Plan ahead to stay sun safe, both while on vacation and at home. While skin cancers and heat-related illnesses can be deadly, they are also highly preventable. Follow these recommendations to help keep your family cool this summer.
Apply sunscreen. Apply at least a golf ball-sized amount of SPF 30 to all exposed skin 15 minutes before going outside. Don't forget to use SPF on areas that are easy to miss, like the top of your head, hands, feet, and lips.
Wear the right clothing. When spending time in sunny, hot climates, wear lightweight, loose, and light-colored clothing to allow for maximum air circulation. And be sure to wear a wide-brimmed hat!
Take a break. Seek shade when you can. The sun's UV rays are strongest between 10 a.m. and 4 p.m. Drink plenty of water to prevent dehydration.
Avoid tanning beds. You can use a sunless tanning product instead—but continue to use sunscreen afterward.
Learn more with SunWise. The SunWise program is a free environmental and health education program to teach kids in grades K-8 about sun safety, UV radiation, and stratospheric ozone.
Topics