Story
Explore Outdoor Careers on Public Lands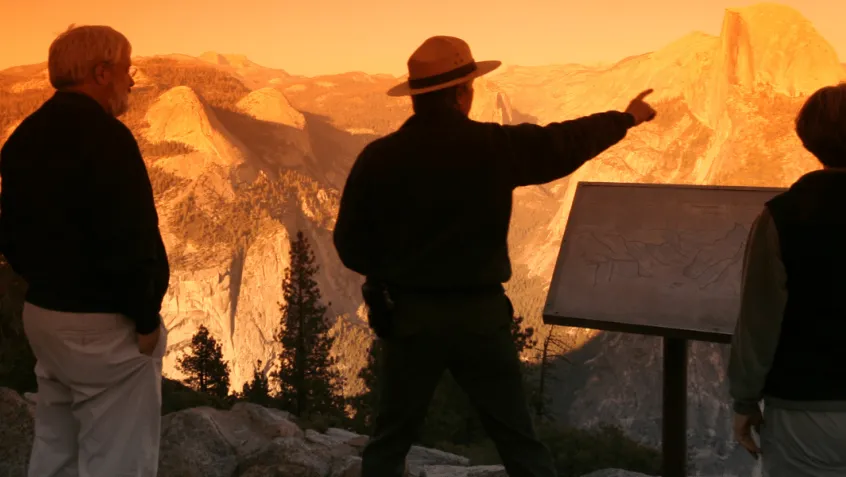 Is an Outdoor Career for You?
If you have a passion for the environment and want to protect it for the next generation, a job in the outdoors might be for you, according to parks and recreation veteran Lola Heasley.
"Working on public lands gives you the chance to be involved in something bigger than yourself. You get to help teach others how to care for nature," Heasley said.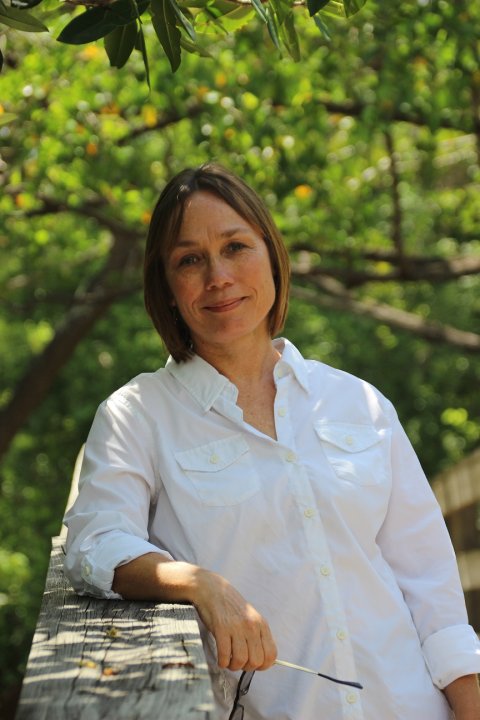 There are many fulfilling career paths available on public lands, from your local city park to National Park Service (NPS) sites across the country. Here are just a handful of positions that you may find posted on USAJobs.gov, the central clearinghouse for federal jobs:
Cultural Anthropologist
Forestry Technician
Park Ranger
Preservationist
NPS offers outdoor career opportunities to work in more than 400 national parks and offices, from Maine to Guam to the Virgin Islands to Alaska. The Bureau of Land Management and US Forest Service also have large workforces. Additional opportunities for jobs in outdoor recreation and conservation can also be found at the state and county level, and in the private sector. 
Heasley shared tips with NEEF for navigating this wide-ranging career path based on her 25 years of personal experience in the field. She currently serves as a park naturalist for the City of North Miami, where she helps manage the 22-acre Enchanted Forest Elaine Gordon Park, an urban oasis that includes community and butterfly gardens, horse stables, and a monument to Greater Miami's LGBTQ community.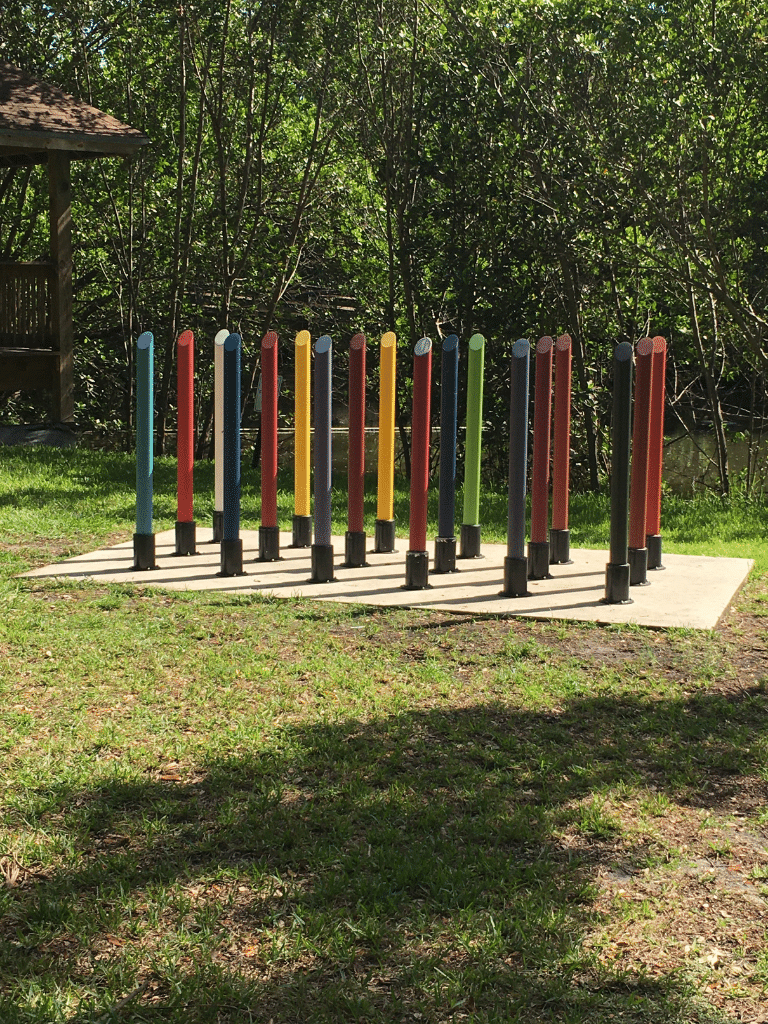 Outdoor Career Opportunities for All
The outdoors offers a wide array of job prospects for students, recent grads, and those looking for a career change. Heasley falls into the latter category. After working in retail and banking while studying early childhood education, she landed her first park job as a recreation aide in January 1997.
"I had no idea that these types of positions existed before then, but it was love at first sight," Heasley said. "The role was a beautiful marriage of my interest in teaching and love of nature."
Today, as a park naturalist, she is involved in many aspects of the park's management, from coordinating volunteers for park cleanups to seeking out grant opportunities to improve the park's infrastructure and programming. 
She noted that jobs are available for all ages and experience levels. Narrowing down your focus is key.
"Be honest with yourself about what kind of worker you are. Some people want to be in the field interacting with visitors, others like to be in an office in a more behind-the-scenes role," Heasley said. "There is a position for everyone. Consider what you enjoy and try it out!"
Students can test out potential career paths—and gain valuable experience—by completing an internship. The NPS Pathways Program offers federal internship and employment opportunities for current students, recent graduates, and those with an advanced degree. The NPS Experienced Services Program provides temporary employment opportunities for individuals 55 years or older to use the skills they've developed in past jobs to work on specific project assignments.
How to Find a Job on Public Lands
Not sure where to start to make your dream of working in the outdoors a reality?
"I think the very first thing people should do if they are considering a career move is to volunteer. It will give you a sense of what working at a particular site is like," Heasley said.
She also recommends showing your passion for the environment and leadership skills by getting involved in local conservation organizations and signing up for environmental newsletters. "Network, network, network," Heasley said. 
Be open to seasonal jobs, which are short-term positions that can provide a great introduction to working on public lands. For example, NPS hires thousands of seasonal employees each year for the summer (March-September) and winter (October-February) seasons to interact and educate visitors, conduct research, and do so much more.
NPS provides these helpful suggestions when applying to seasonal jobs that are hiring:
Apply for summer positions between October and February and winter positions between July and August.
All seasonal vacancies are posted on USAJobs.gov. Search "National Park Service" and select "Temporary" in the Work Type field.
Your chances for selection may improve if you apply at a smaller park. Jobs at the most popular parks can be very competitive.
Consider volunteering or interning to gain additional experience before applying for a job.
Seasonal positions at local parks, such as working as a summer camp counselor, are also a great way to get your foot in the door to future opportunities. Remember: state, county, and city governments each have their own websites and application processes.
Skills That Support An Outdoor Career
Jobs in the outdoors typically require a high school diploma. Depending on the specific field, you may also need an associate's or bachelor's degree. Some positions, such as park rangers, require additional training.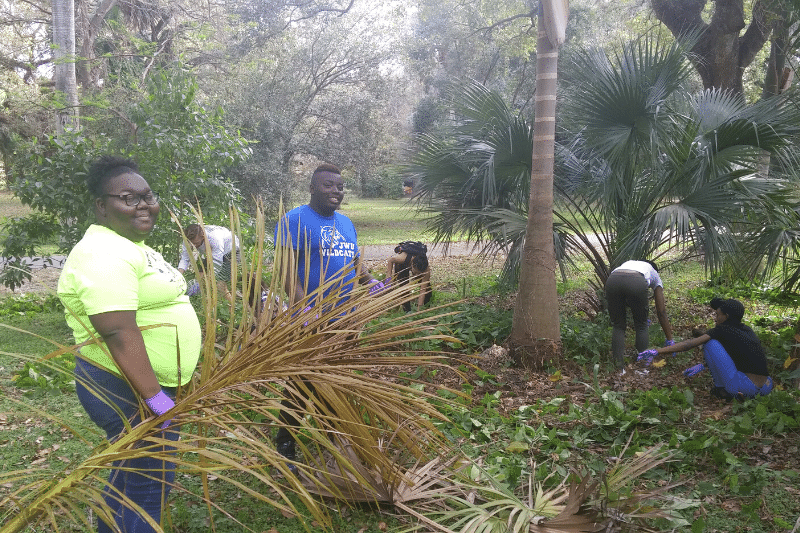 Aside from educational requirements, Heasley said these skill sets come to mind as especially important for those pursuing a career in the parks:
Having a passion for the environment
Bringing a positive attitude to your work
Working effectively both independently and as a team
Being able to think creatively to solve problems
"When working in these types of positions, it is important to understand cultural differences and be respectful and inclusive," Heasley said.
Your resume is the primary way you can communicate your education, skills, and experience. USAJobs.gov offers tips to build a strong federal resume. It should clearly show how your skills and experiences meet the qualifications and requirements listed in the specific job announcement to be considered. When applying to public lands jobs, don't leave off transferable skills that showcase your customer service experience and work ethic.
Why Work Outside?
There are many reasons why people choose to work in the outdoors. Perhaps the biggest one is that a career in this field gives you the chance to share your love of public lands with others.
"I love working in a place that offers an oasis from the city. Being part of this little green space where people come to get away is so rewarding," Heasley said. "To witness a child seeing a butterfly for the first time is worth more than money."
Looking for more information as you consider new job opportunities? Read our expert tips for exploring a career in environmental science.
Topics